May is mental health awareness month in Otter Tail County
News | Published on May 18, 2022 at 2:46pm GMT+0000 | Author: Chad Koenen
0
Local help is available for residents seeking mental health assistance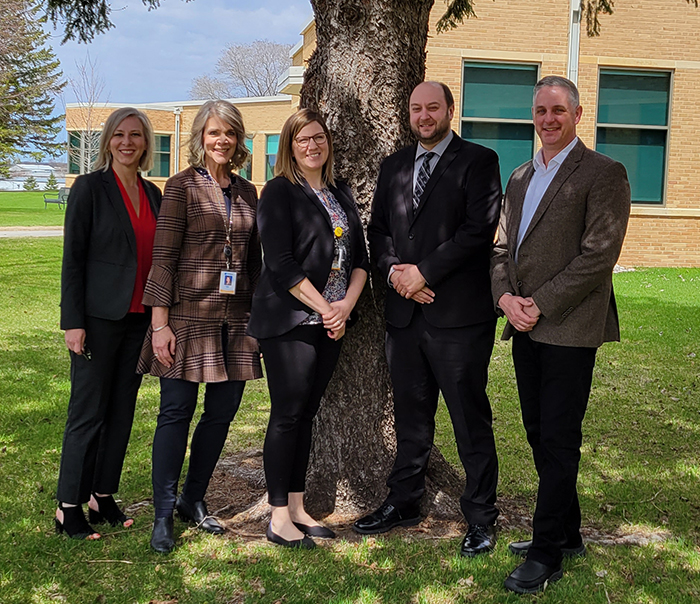 More and more people are talking about mental health and are starting to see it as one important component of overall health and wellbeing, just like physical health. By declaring May as Mental Health Awareness Month, Otter Tail County reinforces the value of everyone having the support needed to thrive. Addressing the mental health needs of children, adults, families, and communities is fundamental to the future of Otter Tail County as services grow to prioritize programs that address addiction and mental health. Join Otter Tail County and other communities across the country in celebrating Mental Health Awareness Month as the county highlights the important services for adult and children's mental health.
"Our mental health and wellbeing are essential to our overall health. Millions of people experience mental illness – our family, friends, neighbors, colleagues. Together we can support each other, work to reduce stigma and raise awareness about mental health."

Deb Sjostrom, Otter Tail County Human Services Director
Nationally, one in five adults live with a mental illness and in Minnesota, one in five children under five is diagnosed with a mental health disorder.
According to the Minnesota Department of Veterans Affairs, suicide has claimed more than 100 Minnesota Veteran lives per year during the past five years. With early identification and treatment, families can better access the services they need that can help lessen the impact that mental illness may have on individuals and families.
Otter Tail County and its many partners, including schools, mental health providers, clinics, and treatment programs, provide services for children and adults with mental health conditions to offer the support they need to meet their goals at home, at school, and in the community. The Otter Tail County Health and Wellness Team and its many partners are working to care for the mental health needs of children, adults, and families in our communities.
Lynne Penke Valdes, Deputy County Administrator, shared some of the current wellbeing initiatives taking place in the county.
"Programs and initiatives like Thrive, our Teen Leadership program, and our Community Re-entry program all aim to improve the wellbeing and help us build resilient and thriving communities," said Valdes.
Otter Tail County, in partnership with other agencies, provides adult mental health case management services, mental healthcare assistance to Veterans, children's mental health services, information and referral services as well as wellbeing resources and programs such as Thrive. For more information about the variety of mental health services available in the area please visit www.ottertailcountymn.us.
The Mobile Mental Health Crisis Response line serves adults, children and families of Otter Tail, Clay and Wilkin Counties. It is staffed 24 hours a day and 7 days a week. Help is available on the phone or in person by calling 800-223-4512. For additional assistance.