Steinbach wins clay target title
News | Published on May 18, 2022 at 3:38pm GMT+0000 | Author: Chad Koenen
0
NY Mills alum was involved in trap in high school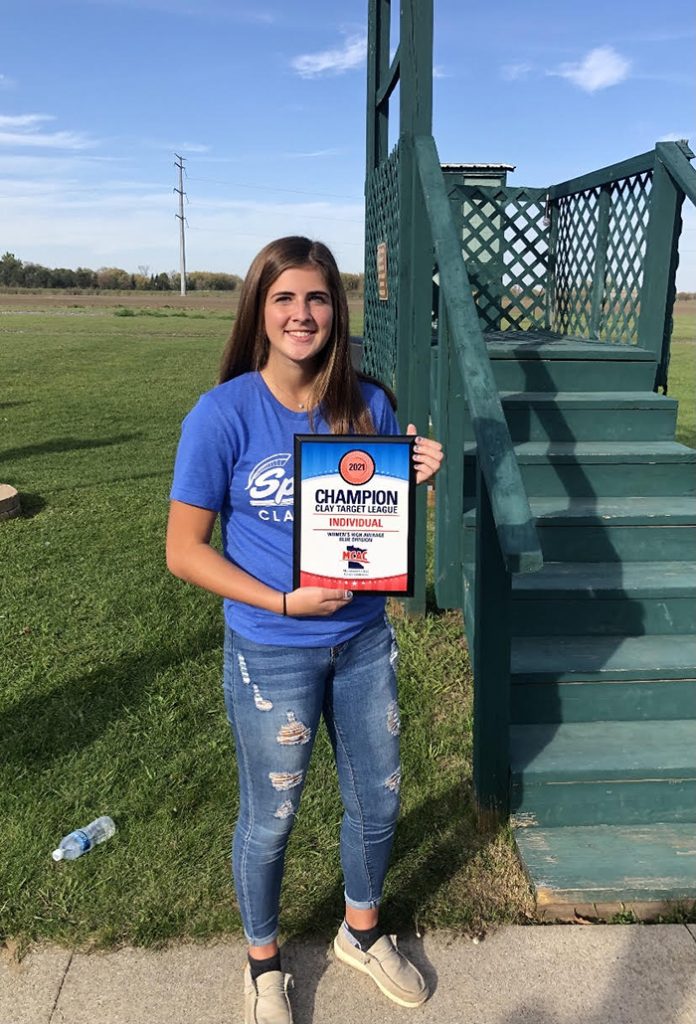 By Tucker Henderson
Reporter
Four years of trapshooting in high school was well worth the practice for Kalli Steinbach as the 2020 New York Mills graduate was recently named the Women's Individual Season Champion of the Blue Division.
Steinbach is attending the Minnesota State Community and Technical College (M-State) in Moorhead, Minn. for Business Management, Marketing, and Sales. In her free time, Steinbach is involved in shooting sports through the Fergus Falls campus. She was a trapshooter from eighth grade to her junior year, but Covid put a kibosh on her plans to participate her senior year.
"I've always liked trapshooting. I was scared to join at first, but my sister wrote my name down and made me go." 

Kalli Steinbach on joining trapshooting
After her first practice, she decided the sport was not so scary after all. She liked it well enough, in fact, that when a college-wide trapshooting league was established by M-State in 2021, Steinbach signed up.
"Last year there were only six people since it was our first year, but our coach is expecting a few more this year," said Steinbach.
Each Monday night at 5:30 p.m., Steinbach and her teammates would make their way to the Fergus Falls shooting range and blast away. Enough of those shots landed Steinbach quite the achievement.
An awards ceremony for the M-State Spartans was held at Legacy Hall in Fergus Falls on April 25 at 6 p.m. Steinbach was awarded the Women's Individual Season Champion and a patch for shooting 25 clay targets consecutively, which is a full round.
"I thought it was pretty cool," said Steinbach of her award. "I'm pretty happy about it."