Underwood named after Civil War veteran
News | Published on May 18, 2022 at 3:12pm GMT+0000 | Author: Chad Koenen
0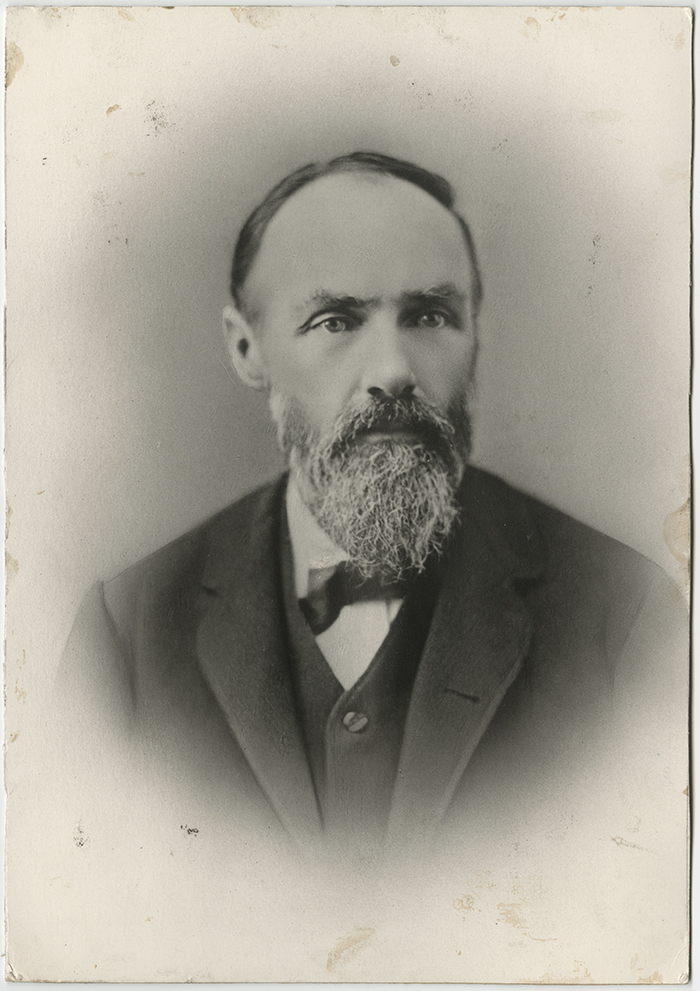 By Tom Hintgen
Otter Tail County Correspondent
Villagers nine miles east of Fergus Falls had a deep respect for Civil War veteran and newspaper publisher A.J. Underwood. They honored him by selecting Underwood as the name of their town.
On April 22 Fergus Falls resident Ben Underwood, the great-great-grandson of A.J. Underwood, spoke by zoom to members of the Otter Tail County Historical Society.
The origins of the Daily Journal date back to 1885 when A.J. Underwood took a leading role in the merger of the Fergus Falls Weekly Journal and the Fergus Falls Daily Telegram.
A.J. Underwood was born in 1832 in New York. His family later moved to Ohio where A.J. worked as a printer. After his marriage he worked in the newspaper business while his wife, Nan, became a hat store entrepreneur.
The couple and their two children resided in the Twin Cities where, in 1861, A.J. enlisted in the Civil War at Fort Snelling. He was later wounded in action.
Underwood, after the Civil War and having two more children, met Fergus Falls developer George B. Wright at the state capitol in St. Paul. In the early 1870s, A.J. was a Minnesota state legislator representing the Medina area near the Twin Cities.
Underwood was persuaded to move to Fergus Falls. Wright and fellow Fergus Falls merchants backed Underwood who ordered a hand press for the new Fergus Falls Weekly Journal.
In 1872 Fergus Falls was officially incorporated as a city. Underwood, in 1873 and heading a new newspaper, pledged to, in his words, "be fair to the interests of this community and welcome visitors to Fergus Falls."
The newspaper was located on East Lincoln Avenue. The print office was situated on the first floor and living quarters were on the second floor.
In 1881 the newspaper moved to a new building on South Mill Street, across the street from the post office. Four years later Underwood's Weekly Journal merged with the Daily Telegram, owned by Elmer Adams.
Adams left the merged newspaper operation in 1912 and entered the banking business, retaining some financial interest in the newspaper as a silent partner.
Newspaper ownership transferred from A.J. Underwood to his son, Benjamin, to A.J.'s grandson Robert and then to Charles, the father of current Fergus Falls resident Ben Underwood.
The Daily Journal moved to new offices on East Channing Avenue in 1972, and in 1985 Charles Underwood sold the business to Thomson Newspapers.
On April 22, while speaking to members of the Otter Tail County Historical Society, Ben Underwood emphasized how difficult daily life was for Fergus Falls residents and other residents of Otter Tail County in the 1870s.
"Housewives worked extremely hard in those days," he said, "in light of no running water, no bathrooms and being dependent on horses."
On the bright side, city developer George Wright and other civic leaders succeeded. This was thanks to water power, having Fergus Falls as a railroad stop and available nearby land for wheat fields and dairy farms in Otter Tail County.