New satellite fitness center opens in NYM
News | Published on May 24, 2022 at 9:37pm GMT+0000 | Author: chadkoenen
0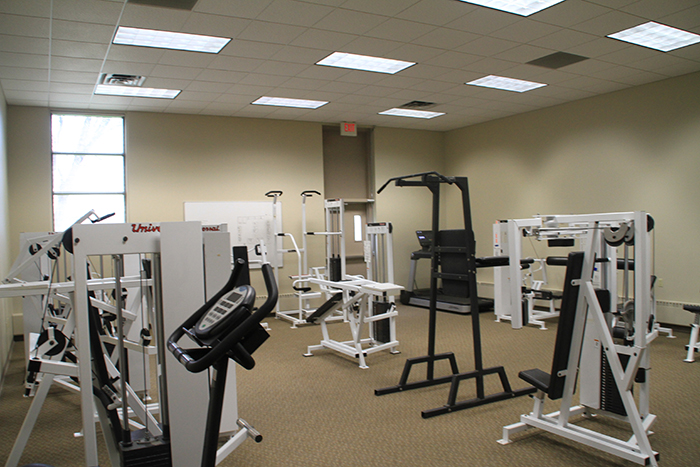 By Tucker Henderson
Reporter
Health is an important pillar of any community, New York Mills included. With a walking trail at the south edge of town and new scenic walking paths along the sidewalks of NY Mills, the city is full of opporunities for those who like to stretch their legs. However, what about those who want a more intense workout?
The Perham Area Community Center (PACC) has recently worked in cooperation with the City of NY Mills, as well as the NY Mills School District, as they work towards a healthier community. A new satellite gym is now in place in the City Center building.
The gym can be found at the first door to the right as individuals walk into the City Center building, in what was once the high school band room.
Leigh Shebeck, executive director at the PACC in Perham, shared that they were approached by an investment group who was trying to get a facility in NY Mills started.
"The school donated the current equipment, the equipment is inside a city building that they own and also have ownership of all the equipment and we have a management agreement with the city to operate the fitness center."

Leigh Shebeck, Executive Director at the Perham Area Community Center
Treadmills and selectorizor machines that once were used in the school have now become available to those who purchase a PACC membership. Anyone who holds a membership has 24/7 access to the gym as a key fob makes it available for use at any time of the day or night.
"We have members from the Mills area and could see how this could benefit our members if they didn't want to travel to Perham and to help offer fitness and wellness to people in the Mills area," said Shebeck of the potential benefits of opening a location in NY Mills. "This is a very beginning partnership and as we get into this, we will be consistently looking for ways to improve the facility, equipment, and operations."