Small town baseball in Otter Tail County
Sports | Published on June 20, 2022 at 5:39pm GMT+0000 | Author: Chad Koenen
0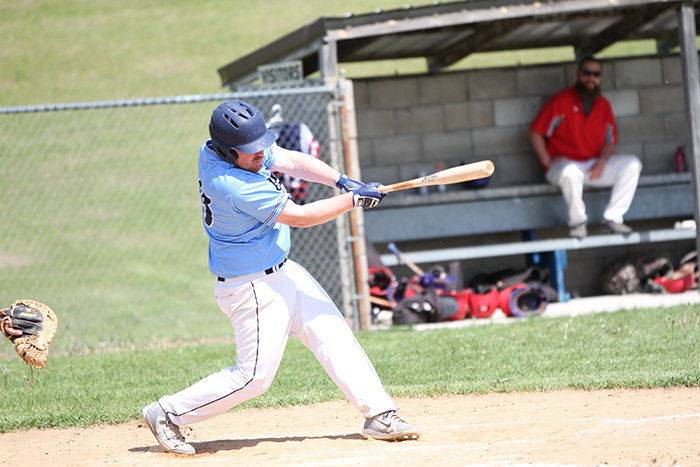 By Tom Hintgen
Otter Tail County Correspondent
There's nothing like small town baseball during the summer months at towns throughout Otter Tail County.
Such is the case at Jake Wolford Field in Dent, southwest of Perham.
"Old-fashioned small-town team baseball is the glue that holds many communities, such as Dent, together," says Tom Tomashek, co-author of "Minnesota Town Ball."
He adds that small town baseball generates a great sense of pride and passion among its residents.
That's especially true for towns such as Dent, Urbank and other small communities in Otter Tail County that don't have high school sports teams. For them, the town baseball team is their only local team to take pride in.
"I was at the ball field in Dent when it was dedicated to my late grandpa, Jake Wolford," says Robin Lundquist, daughter of Jake's son Ron Wolford. Robin lives near Nashville, Tennessee.
Jake was a baseball coach in Dent and founded a baseball league for kids in the area. He obtained equipment and uniforms for the players.
"Some of those baseball players became town council members and led the effort to name the field after my grandpa in 1997," Robin recalls. "He was at the dedication and was honored by many of the former baseball players."
Wolford, in his working years, managed the Dent Feed Store and then worked at the Dent school as a custodian and bus driver. He was 88 when he died in 2005.
Most of Robin's baseball-related memories are from visiting her grandparents in Dent when she lived in the Twin Cities.
Lundquist recalls the games played near the Dent School in the 1960s. The Ramblers later moved to a ballpark on the south side of town, named in honor of Jake Wolford.
"My dad and my uncle Donnie would ump, while I ran around and played with my little brothers," she said.
"As an adult, I recall bringing my grandpa to a Cubs game when my grandparents visited us when we later lived in Chicago," Robin said. "He was in such awe of Wrigley Field. He said to himself, 'I never thought I'd be here.' This was very special."
Robin's aunt, Marolyn Schmidt, recalls Jake Wolford buying uniforms from his brother, Ralph, in Williamsport, Maryland. Ralph's team ordered new uniforms and the old uniforms were shipped to Dent.
She remembers many years when Jake took a school bus filled with kids from Dent and headed to a Minnesota Twins game in the Twin Cities. Jake drove the school bus, paid for the gas and paid for the kids' tickets so that they could go to a Major League baseball game.
"Grandpa Jake, before arriving at the stadium, would pull up to our house in Eden Prairie, picking up my dad and one of my brothers," Robin said.
Today there are more than 300 active town ball teams in Minnesota. They play in more than 30 leagues throughout the state.
For fans, sitting in bleachers or in lawn chairs is enjoyable, especially during nighttime hours when small town baseball games are played under the lights. Many communities in Minnesota installed lights after the end of World War II, in 1945.