NYM students learn first-hand the importance of AIS prevention
News | Published on June 21, 2022 at 4:27pm GMT+0000 | Author: Chad Koenen
0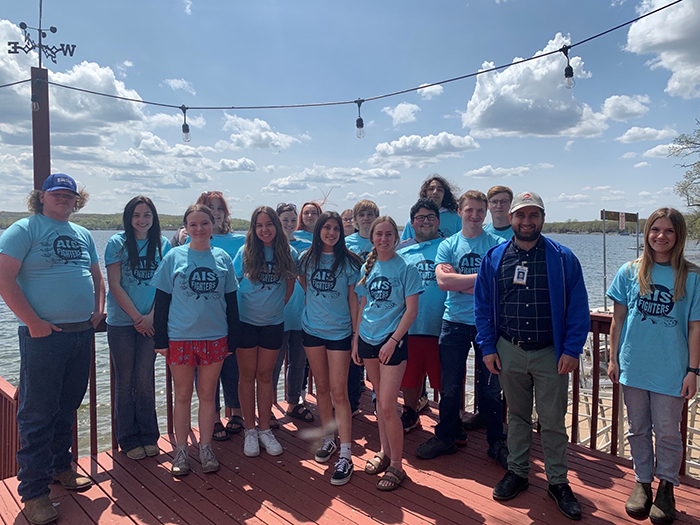 The New York Mills High School Life Sciences class took a field trip to Fair Hills Resort on Pelican Lake to learn about Aquatic Invasive Species (AIS). The students learned to identify zebra mussels on watercraft, measure the water's clarity, and understand strategies used to mitigate the spread of AIS. Students received a valuable hands-on learning experience to apply lessons learned in the classroom.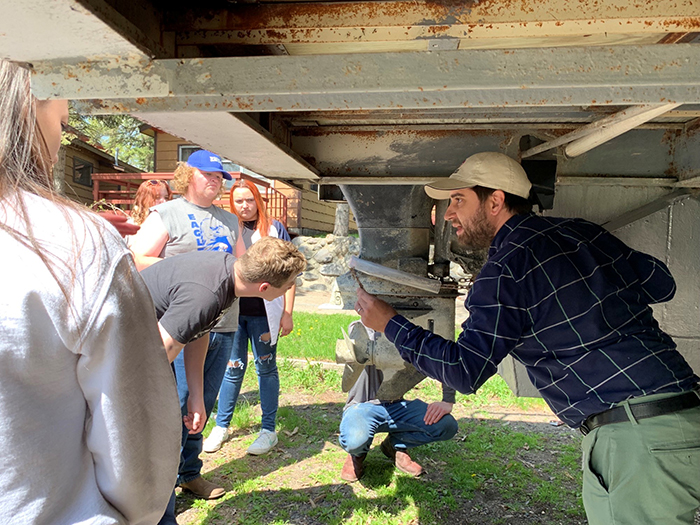 "It's a great opportunity for my students to get out of the classroom and learn through a hands-on approach," said science teacher, Kelsey Fahlen, NY Mills High School. "AIS (Specialist) has been to New York Mills in the past and they have always done a great job explaining to my students the materials we teach in class through real-world examples."
Otter Tail County's Aquatic Invasive Species Specialist, Spencer McGrew showed students a pontoon with zebra mussels attached. The organisms are non-native invasive species that threaten lake ecosystems by clogging water filtration devices and filtering out algae that native fish populations eat. McGrew hopes to expand awareness and education about AIS through hands-on experiences like the recent field trip. "Experiential learning is an effective way to reach young people," McGrew said. "In addition, an active presence at the public access boat launches expands education opportunities to a wider audience who may not be aware of the harm in transporting aquatic invasive species."
Madison Ruther, NY Mills student, expressed her thoughts about the event, "
AIS education is key for young people who might not know the effects their actions or inactions have on the environment. We have a responsibility as young Minnesotans to preserve our state's heritage of fishing and boating in a safe and eco-friendly way," she said.
Otter Tail County cares about the health of its lakes and rivers. Anyone who has questions regarding AIS prevention, or would like a presentation offered to students or organization, contact Aquatic Invasive Species Specialist Spencer McGrew at smcgrew@co.ottertail.mn.us The Otter Tail County Aquatic Invasive Species Task Force supports the development of programs and strategies to support and enhance the protection of Otter Tail County waters.