County receives DNR grant for Phelps Mill Park
News | Published on June 23, 2022 at 7:38pm GMT+0000 | Author: Chad Koenen
0
County absentee ballot board appointments approved
By Tom Hintgen
Otter Tail County Correspondent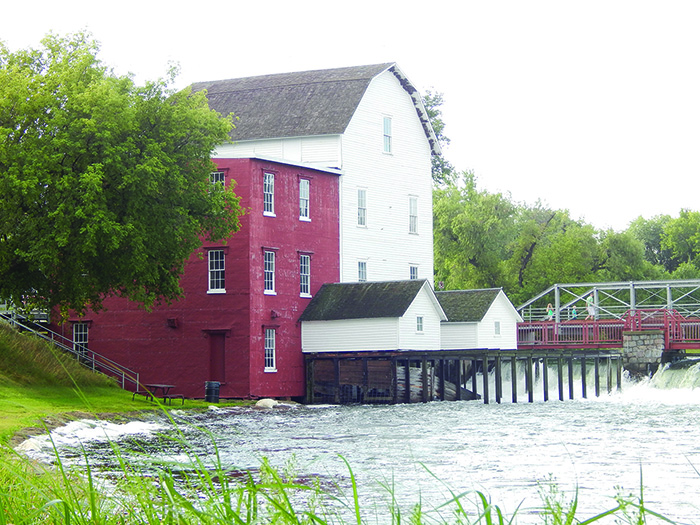 The County of Otter Tail has received a grant from the Minnesota Department of Natural Resources (DNR) for restoration of wetlands and prairie in Phelps Mill County Park. The park is located within central Otter Tail County along the Otter Tail River.
This supports the grant application made to the Minnesota Legislative-Citizen Commission on Minnesota Resources (LCCMR) for grant funding through Minnesota's Environment and Natural Resources Trust Fund (ENRTF).
Land and resource
policy approved
County commissioners, on June 14, approved a resolution giving County Shoreland Management employees discretion to require a professional drawing as part of an application where clarification of issues is needed on lot lines, impervious surface, drainage or topography.
This takes effect July 1, 2022.
The resolution was approved by the five-member county board during a regular meeting of the county board of commissions on June 14 at the County Government Services Center in northwest Fergus Falls.
Absentee ballot
board appointments
The county board, also on June 14, appointed the following individuals to the Otter Tail County Absentee Ballot Board for the processing of absentee ballots issued and received under the provisions of Minnesota statutes.
This action was needed prior to the August 9, 2022, state primary election and for the November 8, 2022, state general election.
Appointed were county employees Beth Carrison and Dawn Godel as well as David Anderson, Ruth Anderson, Ronald Burt, Desta Hunt, Pamela Johnson, Joanne Larson, Joleen Lentz, Teresa Mann, Gary Nelson, Janice Nelson and Lynne Olson.