New date, events to highlight Deer Trails Day
News | Published on June 23, 2022 at 7:44pm GMT+0000 | Author: Chad Koenen
0
Deer Creek to host annual event on Friday, Saturday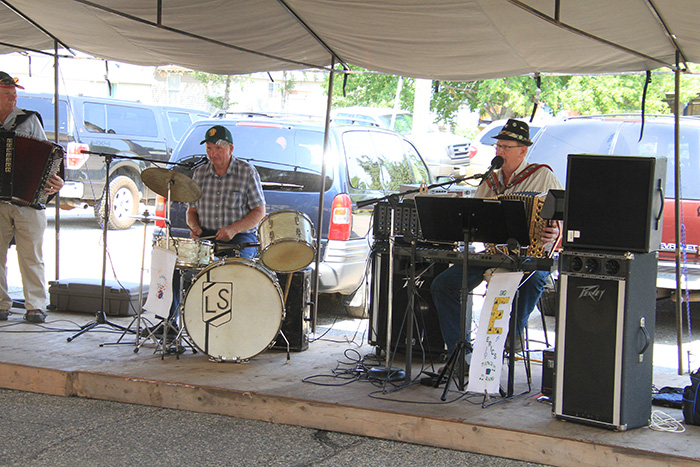 By Chad Koenen
Publisher
One of July's most popular events in the area will be coming to Deer Creek a little sooner this year.
The annual Deer Trails Day celebration, which was routinely held on the final Saturday in July, has been moved to the final Saturday in June. The move was made to try to avoid conflicts with other community festivals and events in the area.
With the change comes a number of new events and activities, including a large fireworks show on Friday night following the Deer Creek Shockers baseball game. The fireworks are being sponsored by a number of local groups, including the Deer Creek Lions Club.
Deer Trails Day will really heat up on Saturday when the Smokin' Hot 5k run/walk gets underway at 8 a.m. There will also be a donut and Amish bake sale that will begin at 8 a.m.
The annual Deer Trails day parade will begin at 11 a.m. and will be followed by the Morning Glories Flower Show and pie sale.
The medallion hunt, guess the pennies, fire department open house, petting zoo, face painting, balloon animals and photo booth will all get underway at 12 p.m.
Bingo in the community center and Eric's Dance Band will also begin at 12 p.m.
Two new events will begin at 1 p.m. and include a kids sidewalk chalk contest and a fire department demonstration of the jaws of life and helicopter demonstration.
The youth bean bag tournament will be held from 2-3 p.m. and ax throwing will get underway at 4 p.m. on Main Street
The Wandering Magician will be wowing guests with a variety of acts from 5-7 p.m., before the adult bean bag tournament gets underway at 6 p.m.
The eventful day will come to a close on Saturday night as the band Jacked Up takes the stage at 8:30 p.m.