New chair creates a buzz in New York Mills
News | Published on June 30, 2022 at 7:38pm GMT+0000 | Author: Chad Koenen
0
NYM students build chairs featuring Finnish flag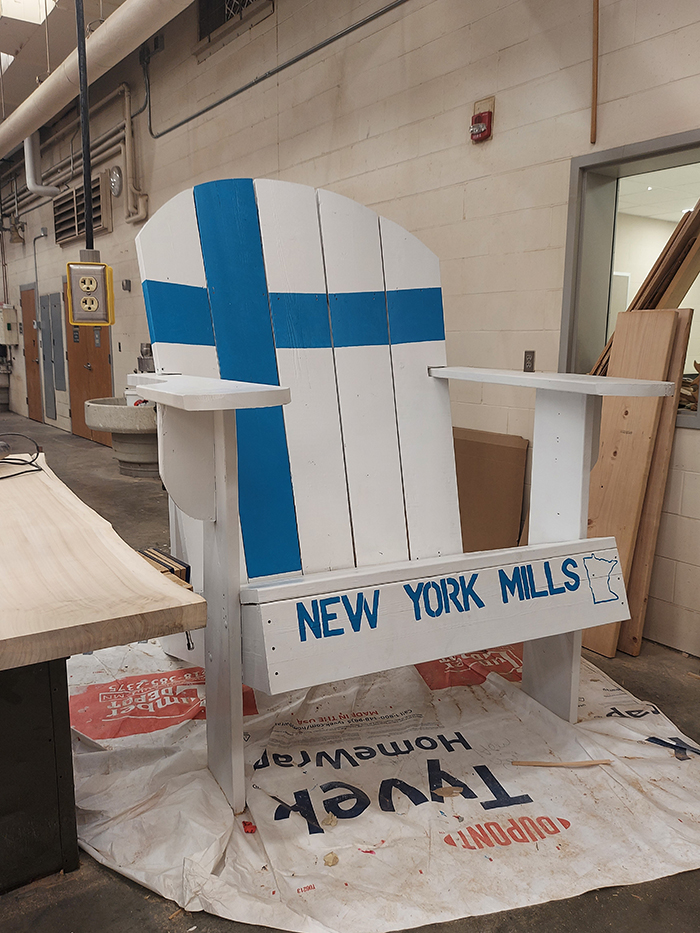 By Kathryn Wilkowski
Reporter
After only a couple weeks of construction, a new Big Chair is set up outside the New York Mills Public Library and beside the Sculpture Park.
NY Mills Mayor and school business manager Marsha Maki came up with the design for the new chair.
"I've seen these big chairs in a number of communities, either as a tourist attraction or by a business. After seeing one last summer in Winona, I had thought that one would be fun to have in Mills," she said.
Construction was quick; between the helping hands of Eric Niemi's shop classes and the donation of materials from NY Mills C&C.
"The students did everything," Niemi said. "All my kids from 10th grade, up to 12th grade, helped out on the project. Once it was all done and it was time to paint, my kids came up with a cultural theme and we went with the Finnish flag."
As a great collaboration between the city and the community, the big chairs are both up in their locations and are ready for pictures with people of the community and for those visiting.