Old kicks transform into 'Kulcher'
News | Published on June 30, 2022 at 7:30pm GMT+0000 | Author: Chad Koenen
0
'Kicks for Kulcher' gives back to community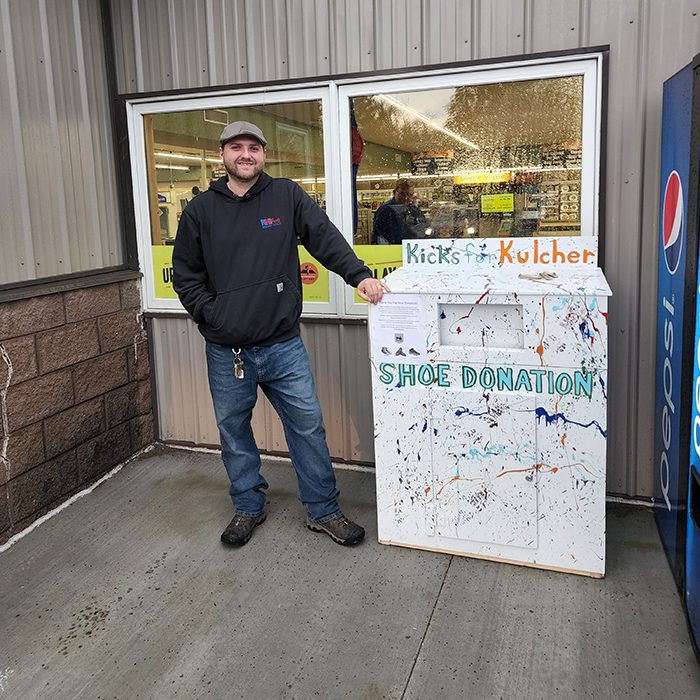 By Stella Strong
Reporter
Shoes are something that a lot of people take for granted.
A late spring Minnesotan blizzard? No problem, the snowboots are just in the closet.
The sport season is starting? Not to worry! There're tennis shoes, basketball shoes, cleats, and spikes.
There seems to be a shoe for every occasion or activity. But what happens to the shoes that people outgrow or the ones that you find that you no longer need?
Tyler Perish asked just that. It was from this simple problem that Kicks for Kulcher was born.
Kicks for Kulcher is a locally operated business with the mission of rehoming and repurposing shoes. Some inventory is purchased locally while others are donated. The business takes and cleans old shoes and resells them at a more affordable price. While it has only been around for about two months, it's already impacting places far beyond NY Mills.
"I ship orders all over the country and some even go overseas," said Perish.
Not only does the program repurpose shoes and make them more affordable, it's also giving back to the community. Fifteen percent of the proceeds goes to support the Cultural Center where Perish works.
The Cultural Center is an active part in the NY Mills community. Their goal is to expand the culture and creativity of individuals. They host a variety of activities from local philosophy contests, to community plays. They even have a gallery that gives young up and coming local artists a chance to showcase their work.
Proceeds can help go to fund more events at the Cultural Center, but for that to happen they need inventory.
"We'll take any shoes," Perish said.
Donations from individuals can hopefully help keep local programs like Kicks for Kulcher running for years.
There's a box set outside at Mills Country Market Grocery Store that's open to donations. Feel free to stop by and drop off a kick or two.