Ruther shares her love of thedairy industry
News | Published on June 30, 2022 at 7:22pm GMT+0000 | Author: Chad Koenen
0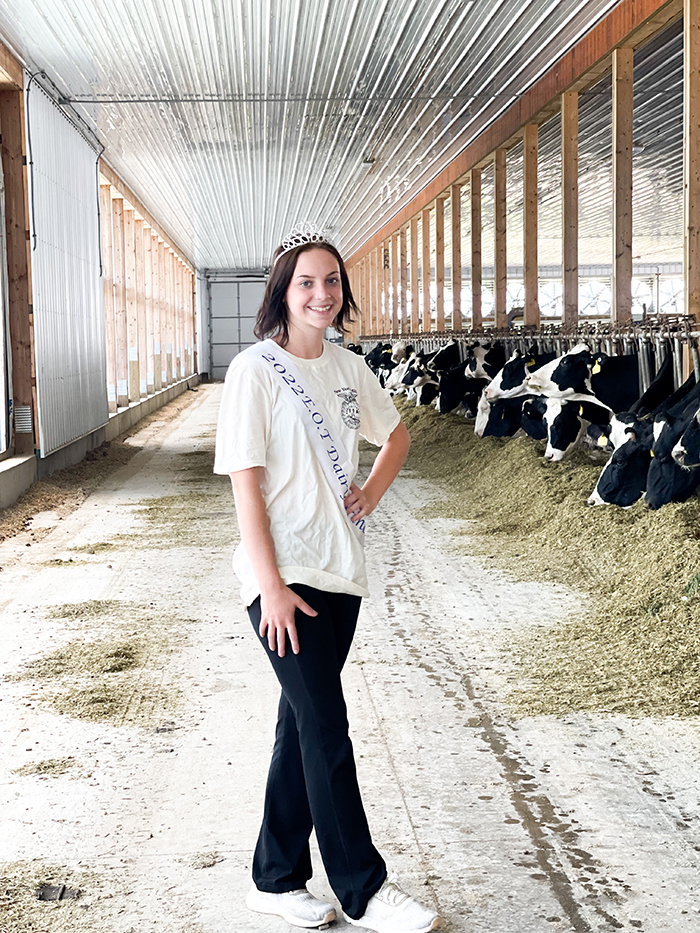 By Kathryn Wilkowski
Reporter
Just a month ago, East Otter Tail County crowned a new Dairy Princess, Madison Ruther, to represent the dairy farming and agriculture journey for the next year.
"I really enjoyed watching the growth of my farm as I grew up," said Ruther. "We went from milking 120 cows by hand to a 220-cow robotic milking system farm. I really wanted to show people that side of me and my family. The fact that we're still here, we're still working on our farm producing your cheese and milk."
Ruther grew up working on a second generation farm in New York Mills with her entire family. Back in 2019, her parents' divorce halted Ruther's farming life and caused a realization that fuels her Dairy Princess objectives.
"Once my parents got divorced, I moved into town where I was listening to the train every single night," she said. "And I just yearned for the quietness and that peacefulness. That's when I really took it into consideration, wow! I love my home. I love my farm. I love the hard work, the sweat, I love everything that has to go into dairy farming. It's who I am."
As Dairy Princess, Ruther thrives being surrounded by people who care about agriculture and the survival of small town dairy farms, much like her own families. Between going to sales barns and giving out ice cream cones for national dairy month, she takes time to learn about the stories of each small town farmer and how they've been able to make through the tough transition that the market and industry has brought to dairy farming nationally.
"Everything is changing. It's really interesting to see what other farmers have been able to do with their farms. I want to make sure they're okay. See what they need, see if I can do anything for them," Ruther said.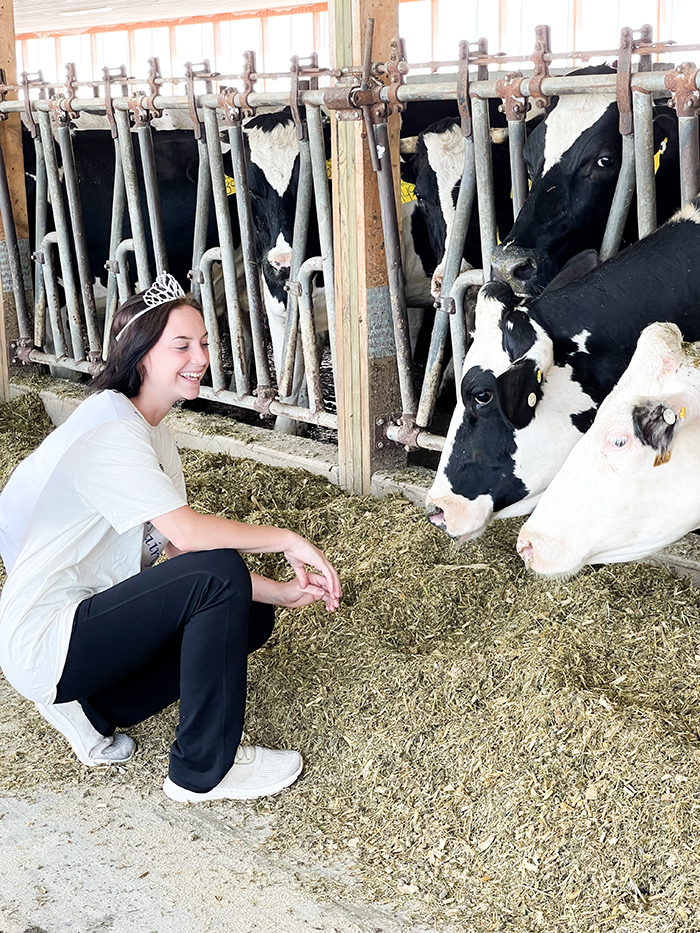 She explained that with the changing industry, farms have had to change in order to make a living. After her father had taken over the family farm, he had built the robotic milking system in order to get more cows milked at one time.
"We live in a farming county," Ruther said. "Most of us know where dairy comes from and appreciate the farmers that are working the farms. But others, they're not here. They're not seeing what's going on. It's our job to help them understand that farmers want the best. If we do our best, then we get the best."
Not only is dairy farming very important to Ruther, but she also has passion for nature and agriculture and plans to keep showing her appreciation even after her title is up.
"I have my home and it's all I've ever known," she said. "I have dirt; I have the rocks underneath my feet; it's shaped me. What else do I need?"
Ruther has a lot of events planned to help bring awareness to agriculture and dairy farming. This summer, you can catch Dairy Princess Ruther at the East Otter Tail County Fair in Perham running the dairy booth July 21-24.