Used book sale to be featured all year long
News | Published on June 30, 2022 at 7:44pm GMT+0000 | Author: Chad Koenen
0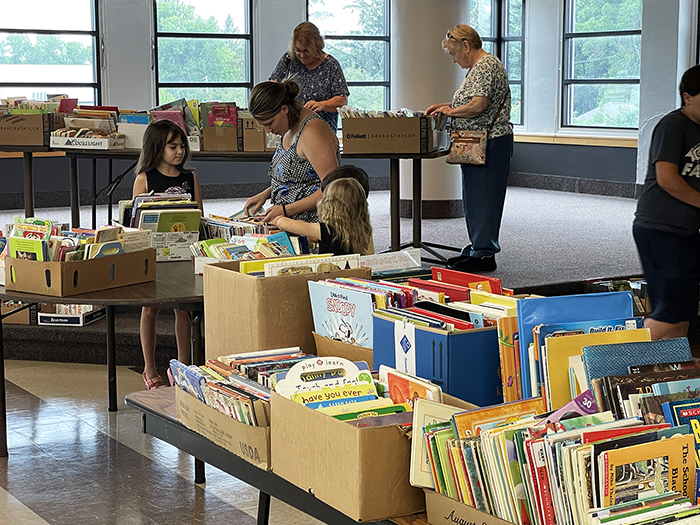 By Kathryn Wilkowski
Reporter
Starting new this year, the New York Mills Public Library is hosting their used book sale all year round in their meeting room, instead of their usual two-day event every summer.
"It was really hard to get volunteers to help set everything up each year," said Julie Adams, coordinator of the event. "With hosting the event all year, it'll be easier for people of the community to get here when they have a chance, instead of just limiting them to just two days. We are planning on raising just the same amount of money as we would have with a two-day event."
The book sale is open the exact times that the library is open 10 a.m. to 6 p.m., Monday through Thursday; 10 a.m. to 5 p.m. Fridays and 10 a.m to 2 p.m. on Saturdays. The library is closed on Sundays.
All proceeds from the fundraiser go directly towards benefitting the New York Mills Public Library.
"Anybody can donate," Adams said. "We are looking for books, dvd's, audio books, all of those will do great at the sale."
Everything is $1, cash and check only.
For any questions contact the library at (218) 385-2436.