Raising money for Ottertail community
News | Published on July 11, 2022 at 6:57pm GMT+0000 | Author: Chad Koenen
0
Ottertail Community Auction set for Saturday at Ottertail Community Center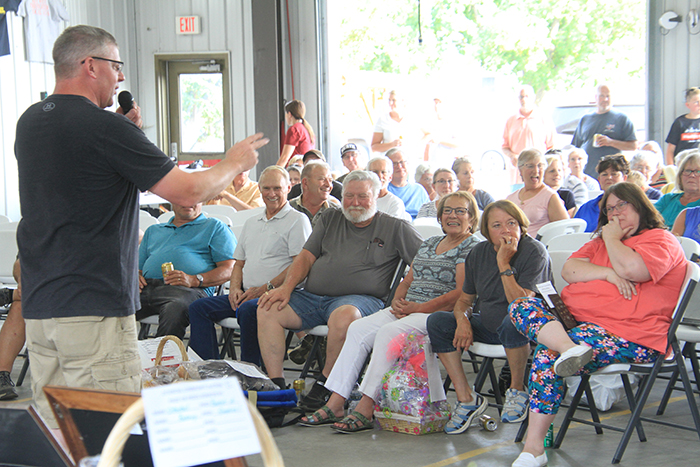 By Chad Koenen
Publisher
Over the past 14 years the Ottertail Community Auction has become much more than an event to simply pass time on a warm July evening. It has become a place where a person can go fishing on the bottom of a beer bottle, race a bike and play Deal or No Deal in their own backyard.
Of course the event is also a place where people can win a half day fishing trip, Minnesota Twins tickets, enough dog food to feed the neighborhood and even pick up a few pickled eggs. Proceed from the money raised, which totaled over $12,000 last year alone, goes back into the Ottertail community.
In the past, proceeds from the auction have helped to pay for much of the upgrades at the community park, as well as beautification projects in the Ottertail community.
The 14th annual Ottertail Community Auction will be held at the Ottertail Community Center and Fire Hall on Saturday. The social hour will get underway at 4 p.m. with the live auction beginning at 5 p.m.
This year's auction will once again feature a mixture of gift certificates from local businesses, as well as gift baskets for everything like eggs and baked goods to bread baskets.
Some of the larger items this year include wood shelves, wooden towel rack and a wooden swing, a Mall of American package with a room donated by the Ottertail City Chamber of Commerce, tickets to the Minnesota Twins game on Aug. 15, which are in Row 3, a tree trimming package from Carr's Tree Service, a plane ride with Bill Goepferd, golf packages, pontoon rentals and a Harley Davidson gift.
Each year the auction raises anywhere from $8,000-12,000, but that support wouldn't be possible without the businesses providing items to be put up for auction, as well as the support of the people who show up to put their number in the air on the night of the auction itself.
The annual community auction is sponsored by the Ottertail City Chamber of Commerce.