Remodeling projects continue at NYM School
News | Published on July 11, 2022 at 7:31pm GMT+0000 | Author: Chad Koenen
0
Gym floors get a fresh look for upcoming school year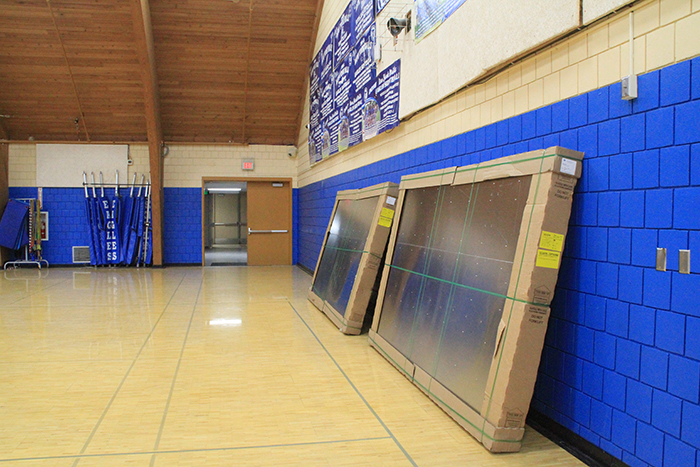 By Stella Strong
Reporter
New York Mills School is doing some renovations over the summer in preparations for the upcoming 2022-23 school year.
At the top of the list are the gym floors, which haven't been redone in over a decade. Now, the gyms are set for new flooring and the lines are getting a fresh paint job too. Of the three gyms, the main gym will be getting some extra changes. The banners located on the gym's south wall are moving over to a different wall, and the old scoreboard is being replaced with a new scoreboard that is nearly double its previous size.
The school's second goal is to expand the special education wing located in the elementary school. What started as one small classroom with a bathroom and changing area, has slowly expanded to two connected classrooms. On the other side of the second room lies what used to be an old chemical storage room, but will now become the third classroom. Once the wall gets punched out and a door gets put in, all three rooms will be connected making the area much more spacious and lively for the kids.
The tiled floor located throughout the cafeteria and the office in the elementary school will also be taken out. In its place they're putting in new polyurea coated floors, which will help to modernize the space.
These changes might not seem like much, but they'll make a huge difference to the athletes and students that use the space so frequently. So when the school year rolls around, come by for a volleyball or basketball game. Check out the new renovations, and take pride in the community that helped make these changes possible.