New paint mixer added to LAC in NYM, car wash to open this fall
News | Published on July 26, 2022 at 3:10pm GMT+0000 | Author: Chad Koenen
0
Car wash expected to open this fall at NYM store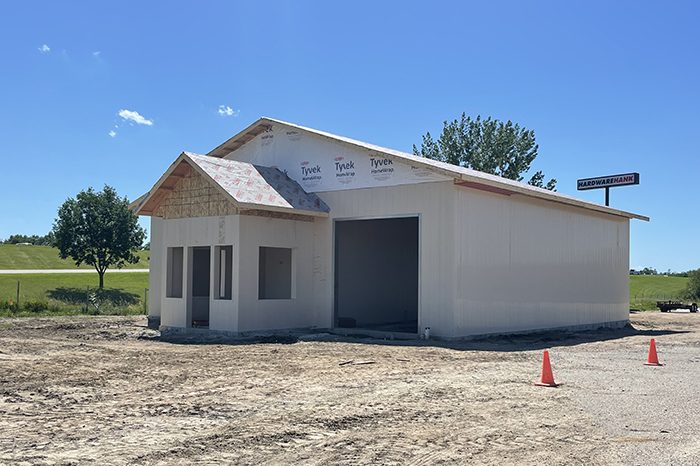 By Chad Koenen
Publisher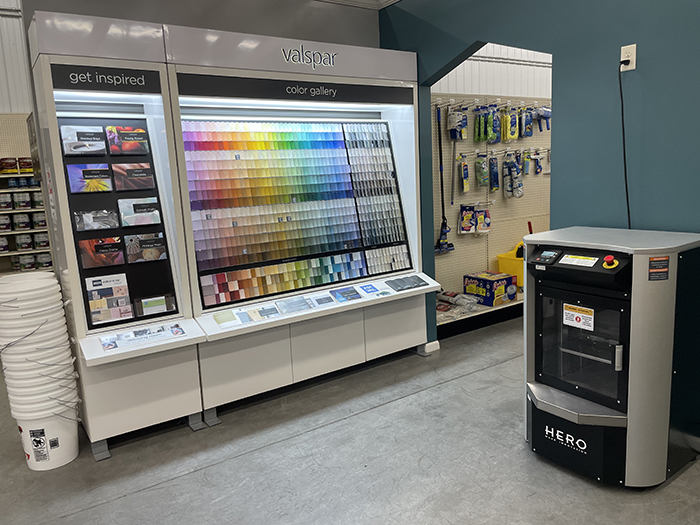 A new structure near Lakes Area Coop in New York Mills is turning more than a few heads of those who pass by on Highway 10. A new two stall automatic car wash is currently under construction at LAC in NY Mills and should be completed sometime this fall.
Once the car wash is completed, it will provide a new way to keep vehicles clean, while also giving the growing store one more reason for customers to exit Highway 10 and come to town.
Steven Greenwood, who is the store manager in NY Mills, said the new car wash will fill a need in the community. He said people have told him they would like to see an additional option for automatic car washes in the community. One of the two stalls will feature a brush, while the second stall will be a touch less car wash.
Greenwood said the car wash will be similar to the LAC car wash that is located in Perham, with a few twists, that will give the NY Mills wash a look and feel all its own.
While the new car wash is one of the biggest changes at LAC in NY Mills of late, it is anything but the only new addition to the store.
A new Hero paint mixing machine. The machine is completely automatic and can mix up to a 5 gallon bucket of paint to an almost exact color match. So essentially, employees will no longer have to guess and match the paint color as it will all be completed with a few clicks of a button.
"It takes all of the human error out of it," said Greenwood. "All you do is find your formula on the computer and hit go."
The new machine has been a welcome addition for customers who no longer have to wonder if one gallon of paint will match a previously purchased gallon.
In addition to deli items like pizza, wraps and food on the go; Cenex/Hardware Hank features a full line of Husqvarna products, home improvement items like painting, plumbing, a line of smokers, as well as bait and tackle.
Ryan Leaderbrand has a repair shop in the back of the store to service and maintain small engine equipment like lawn mowers, weed trimmers, snow blowers and much more. Leaderbrand also does warranty work and has been a longtime staple at the store through the years.
Essentially, Cenex/Hardware Hank has just about everything a person could need to fix, replace or rejuvenate an item at home, all under one 10,000 square foot roof.
Cenex/Hardware Hank is open seven days a week and is located just off of Highway 10 in NY Mills.