Van Dyke to retire from NYM pool
News | Published on July 26, 2022 at 4:43pm GMT+0000 | Author: Chad Koenen
0
Mills pool takes on new management after 36 years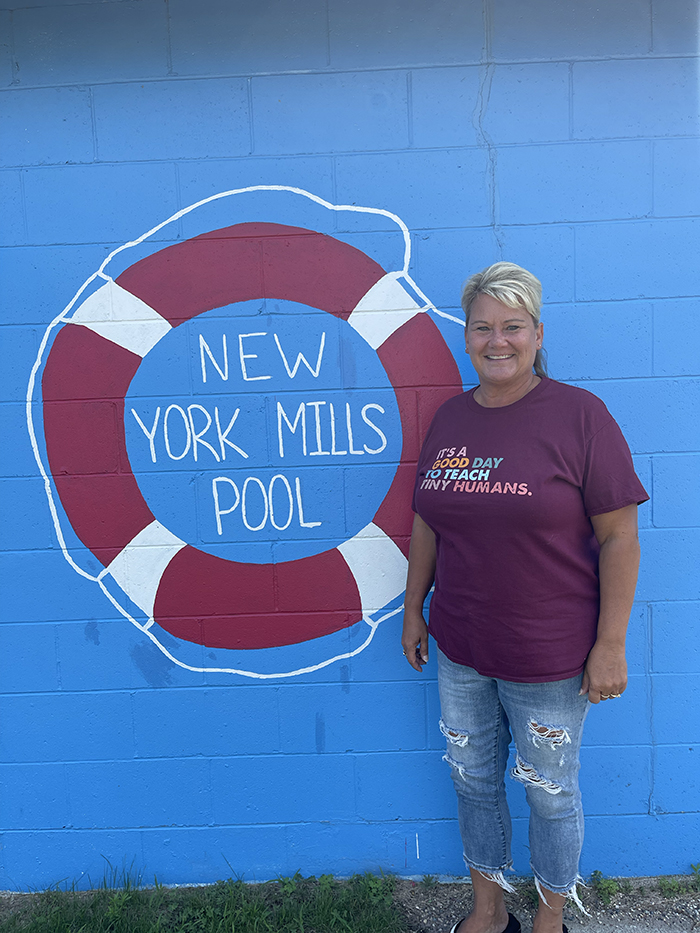 By Kathryn Wilkowski
Reporter
From working as a lifeguard at 15 years old to being a manager for 26 years, Heidi Van Dyke is retiring after dedicating 36 of her summers to the New York Mills pool.
"I really do care a lot about this community," she said. "I think this pool is something very fortunate for this community to have and I wanted to always be a part of it."
Originally from NY Mills, Van Dyke now teaches in Wadena-Deer Creek, but comes back every summer to take care of the children that step through the gates of the city pool.
"It really works well with the seasons," Van Dyke explained. "I just love seeing children learning throughout the year. Being from Minnesota and being surrounded by a lot of lakes, I do feel it's very important that kids know how to swim and enjoy it, but also be safe."
With the parents and the community of NY Mills utilizing the pool, 300-350 kids each year go through swimming lessons, and even more during open swim.
Throughout the 36 years of being employed at the city pool, Van Dyke has been in charge of 62 different employees that have stayed anywhere between two to five years.
"I truly appreciate working with all my employees a lot. I love watching them grow."

Heidi Van Dyke
After not having a summer off for 36 years, Van Dyke is excited to see what is in store for her after retirement. With a few grandchildren, she is hoping to spend more time with them and get some time with golf.
"Working for New York Mills has been wonderful," she said. "I put a lot of life into this job; I'm going to miss it. I'm so grateful for the opportunities that came from this job. It put me through college, helped put my daughter through college, it was a great job."
Van Dyke is managing for her last season this year and is handing the position over to Harley Wurst next year.
"She's a lifeguard here and has an interest in carrying on the tradition," said Van Dyke. "She really has the want and the ambition to do this job. She really cherishes the community of New York Mills; I feel like passing it onto her will be a great opportunity for our community and for herself."
With her new retirement, Van Dyke is excited to travel with her husband and spend as much time with her grandchildren as possible.
"I'm just very heartfelt about this place, and this town," she said. "Mills doesn't realize how fortunate we are to be a small town and have this. I am proud to be here."