Howard Lund left an impact on boating industry
News | Published on August 2, 2022 at 2:44pm GMT+0000 | Author: Chad Koenen
0
Lunds celebrates 75th anniversary in NYM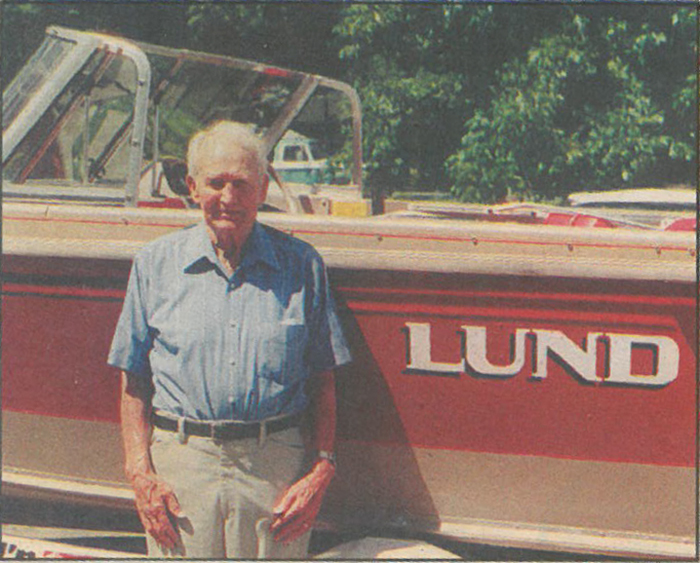 By Tucker Henderson
Reporter
When Howard Lund built his first metal boat in 1939, nobody could have known the impact that decision would make on his family, the community of New York Mills, and the international boating industry. Lund returned to New York Mills in 1947 after a six year stint in Vallejo, Calif., where he worked at the Mare Island Navy Yard. Upon his return, he built his first aluminum duck boat here.  ¶  A salesman from Inland Marine Corporation of Minneapolis, Minn., happened to be passing through the area when he saw Lund's aluminum boat. In no time, he had an order for 60 more of them and in 1949, Lund American officially began production.  ¶  Lund Metalcraft, Incorporated became the business' official name after it was finally incorporated in 1958. After a few years, Lund decided that the business was not expanding fast enough and took it upon himself to buy out each of the 12 original stockholders in 1961. Reincorporating as Lund Metalcraft, Inc., he saw business pick up. Lund was not satisfied with their limited working capital which was slowing growth of the company.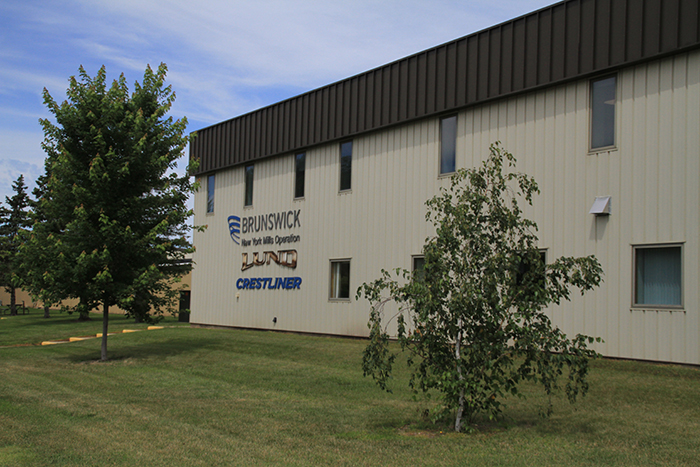 In the spring of 1968, Lund purchased the Shell Lake Boat Company based out of Wisconsin. This added a whole new line of fiberglass models to their product offerings. By 1970, the business had grown to a 40,000 square foot facility. A new plant was opened in Steinbach, Manitoba, Canada in 1972.
In March of 1978 the Mr. Pike 16 model was introduced at the Sport Show in Minneapolis, Minn. This model of boat not only served as the model for new generations of Lund boats, but for many competitors in the field as well. This only boosted Lund's pull in the boating industry and secured him one of the more prominent dealer organizations in the country.
Lund American became a subsidiary of Arctic Enterprises in 1978 and soon after, in January of 1981, Lund retired from the company, but not from his involvement with NY Mills.
Serving for 10 years as mayor, Lund was also a charter member of the Lions Club (retaining membership until his death in 2003), a volunteer fireman and was also a member of the illustrious Flying Finns basketball team that made their appearance in 1932.
As Lund entered retirement, Lunds continued to expand. A fire had destroyed a section of the production facility in 1979, which prompted the addition of a new 30,200 square foot manufacturing facility and a 27,000 customer service warehouse, both of which were completed in short order by 1980.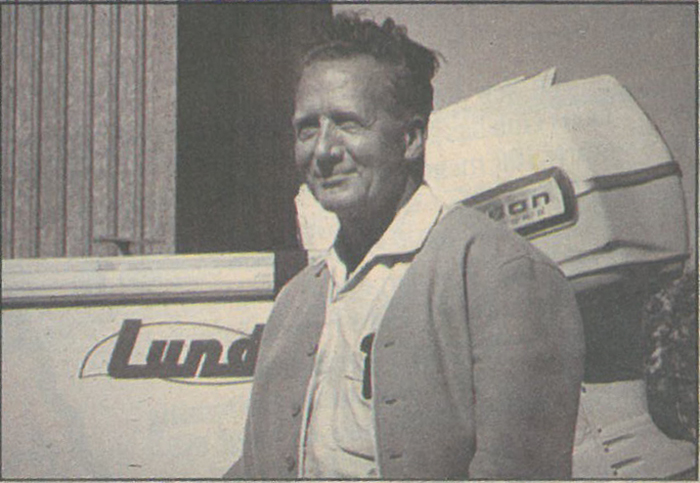 The Lund plant in Shell Lake, Wis., which had been operating since 1968, was shut down to consolidate Lunds fiberglass manufacturing to one facility. The Arctic company was reorganized into Minstar after its snowmobile interests were sold off.
Minstar became the parent company of two companies: Lund American, Inc. which included Lund Boat Co., Larson Boats, and the Canadian operation in Manitoba. Through many acquisitions and reorganizations, Lund American has undergone a multitude of changes, including management, ownership, name specifics, as well as their facility and employees.
One thing has remained the same since production started in 1950: the aluminum boat which Lund pioneered over 70 years ago has always been manufactured in NY Mills and quality has always gone hand-in-hand with the Lund name.
"Lunds has been a staple here in New York Mills since the beginning," said Lenn Scholz, current President of Lunds. "We have a great work force here in town and the surrounding areas. It's heritage and its legacy go way beyond the product that we build and the customer that we serve. It extends to all the employees in this region to support their livelihoods and allow them to raise their families here, where the company started."