Weller named VFW 9th Auxiliary District President
News | Published on August 16, 2022 at 5:16pm GMT+0000 | Author: Chad Koenen
0
Weller family has a long history of military service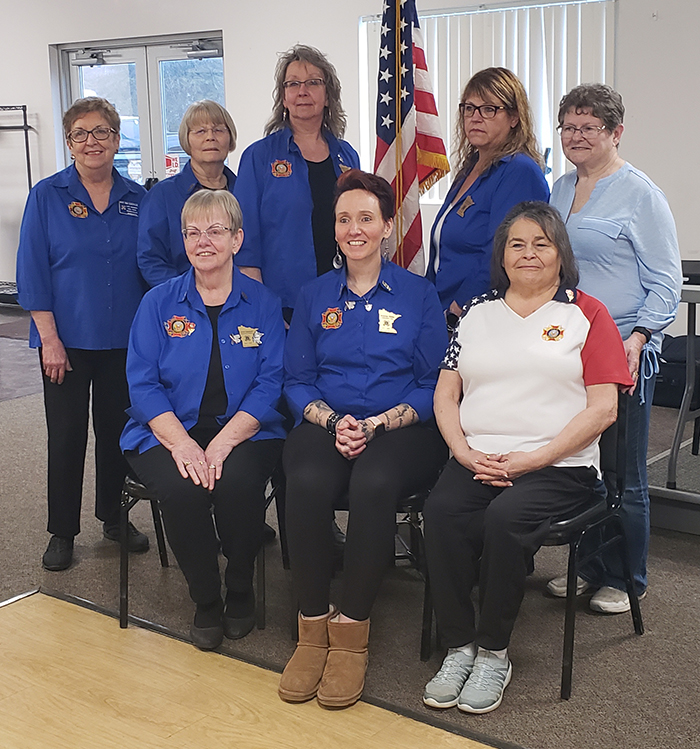 By Stella Strong
Reporter
Earlier this year, Amanda Weller was sworn in as the Veterans of Foreign Wars (VFW) 9th Auxiliary District President for the state of Minnesota.
Like most of the VFW members, Weller has a long family history of service that goes as far back as her grandfather, who fought in the Philippines during World War II. It was after his death in 2005 that prompted her to join the VFW Auxiliary.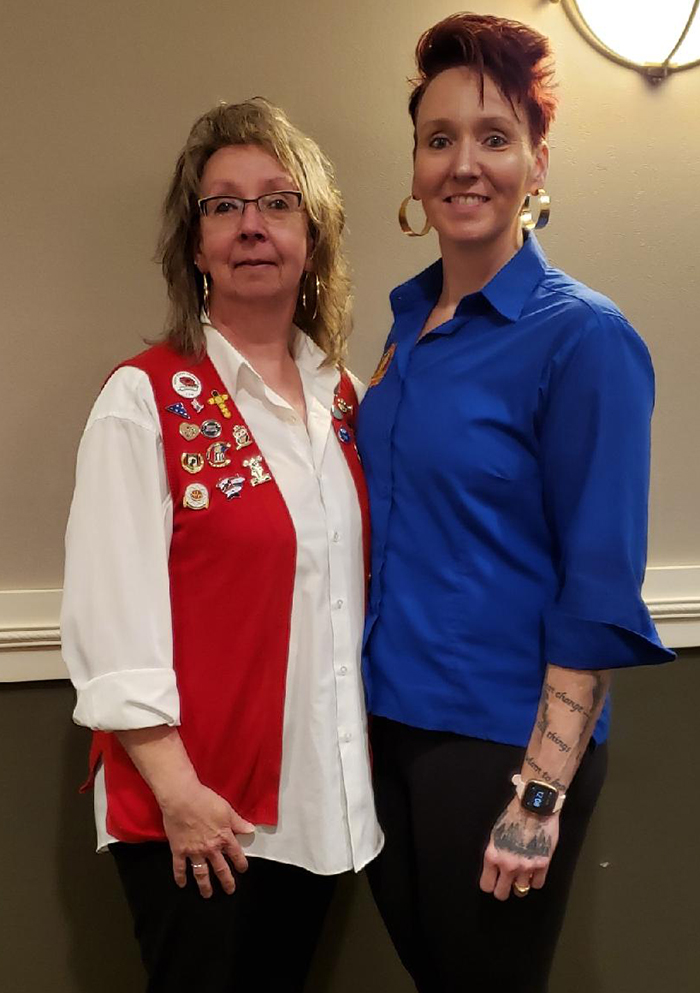 "When I joined in 2009, I was lucky enough to be taken under the wing of a local legend of the Auxiliary, Arles Kumpala, who brought me to my first District 9 meeting and introduced me to everyone," she said.
From there, things started to really take off. In 2011, she was elected as Conductress for the Auxiliary, and midway through that year, she took on the role of secretary as well. She was then elected as the local president in 2012, a position she held until 2021. During her time as local president, she also held other positions, such as serving as chairman, Jr., and Sr. Vice, before eventually becoming District 9's 2022–2023 President. She is also going up the chairs on the department (state) level, where in six years she'll be on track to be the Auxiliary President for the state of Minnesota.
"Being elected was humbling and exciting," Weller said.
Being president offered a unique insight into the lives of those both in and out of service.
"I've learned so much over the years," Weller said. "I had a couple of close friends who were Marines after 9-11, and [I] will never forget the few stories they were willing to share with me. It made me want better for them, even if they didn't want to ask for it themselves. "
As president, Weller hopes to shed light on Veterans.
"Our goal was always to showcase our heroes and what they did for our community," Weller said. "I've learned of all the sacrifices these veterans and their families endured to give me these freedoms, and I will not take them lightly."
For a lot of veterans, the sacrifices don't stop once they come home. Despite being discharged and physically healthy, the PTSD and mental health of a Veteran can be just as dangerous for them as their service. One of the many things Weller is looking to accomplish during her time as president is lowering the suicide rate among Veterans.
"My counterpart, Commander Richard Gabe of the 9th District has chosen PAD as our special project. Since its conception in 2011, Patriot Assistance Dogs has certified 218 service dog teams. To date, we have 164 active teams and as of 2020, we have not lost a single Veteran to suicide once receiving a service dog," said Weller.
Keeping them alive and free to enjoy their life out of service is among one of the many ways Weller is giving back to the community.
"These men and women and their families are the true backbone of our community and deserve every benefit we can afford them and then some." Weller said. "Fighting for our Veterans rights is always going to be (at the) top of my list."
Thanks to the many donations and grants, Weller is hoping that shouldn't be too difficult. Plus, with the many Auxiliary and Post members taking time to acknowledge and improve the lives of those who so selflessly fought to defend their country's basic freedoms, the VFW looks to have a very bright future.
Anyone who has an interest in joining the Auxiliary can do so so long as they have a direct relationship with a veteran, whether that's through a spouse, parent, grandparent, kid, grandkid, or even sibling.
"It's truly an honor to have worked side by side with my fellow Auxiliary members and Post members to make a positive impact on our community," Weller said. "It's like getting another family you didn't know you needed."