Jukebox Time Machine to perform in NYM
News | Published on August 30, 2022 at 3:39pm GMT+0000 | Author: Chad Koenen
0
Performance to take place September 10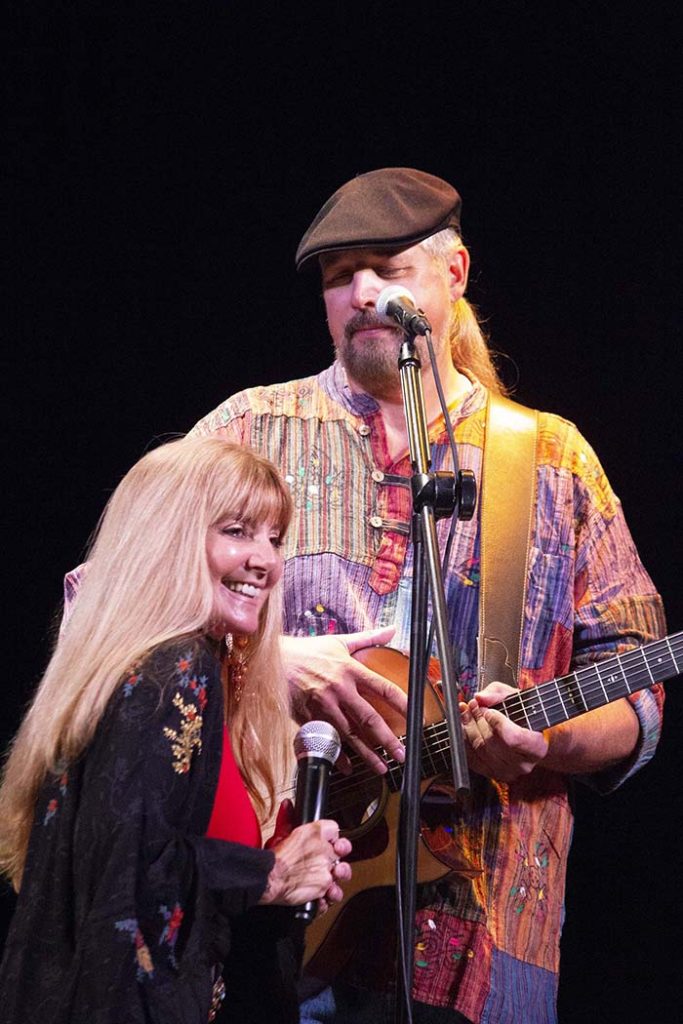 The New York Mills Regional Cultural is pleased to present Pat and Donna Surface in their interactive multimedia musical event, Jukebox Time Machine, on Saturday, Sept. 10, at 7:30 p.m. 
Journey back in time with Pat and Donna as they remember the jukebox hits through the decades—a multimedia celebration of the timeless artists and songs that topped the charts (including: Glen Campbell, Elvis, Buddy Holly, Dion, Bob Dylan, Neil Diamond, and more).
This is a true variety show—there is something for everyone. From the boppin' sounds of the 50s and the generation-defining anthems of the 60s, through the ever-changing styles of the 70s, Jukebox Time Machine is an entertaining blast to the past. With dynamic video, tons of humor, Donna's behind the scenes stories of the New York City music biz, and the joyful sounds of timeless tunes—this is more than a concert or a musical…It is an experience.
This event kicks off the Cultural Center's 2022 Fall Concert Series and will be held in its intimate visual art gallery space. Tickets are $10 in advance or $12 at the door. Members get a $2 discount. Students $5. Doors open at 7 p.m. with music beginning at 7:30 p.m. and running for approximately 90 minutes. Light refreshments and cash bar available.
More about the performers
Pat Surface – Pat is an award-winning singer/songwriter and leader of the popular band, the Boundary Water Boys. Born in St. Paul, Minn., Pat was abandoned to the foster care system. At 2 he was adopted into a family with a music legacy dating back to Hopalong Cassidy—the LaPlants, and brought to Grand Rapids, Minn. Pat grew to be nearly 6'8" tall and became an all-star basketball player. Then music called. Now the owner of the international, award-winning record label based in Ely, Minn. – Spiritwood Music of The Boundary Waters, Pat sings and plays his hand-built LaPlant guitars – reaching millions with his solo performances, and with his award-winning band.
Donna Surface – Donna is a Performance Artist in Sign for The Hearing Impaired (a combination of American Sign Language, dance and dramatic interpretation). Donna was a 'triple threat' (acting, singing, dancing) pro and Broadway hopeful in NYC, where she is from.
To learn more about Pat and Donna visit www.SpiritwoodMusic.com.
For more information and to get tickets, call the Cultural Center at (218) 385-3339 or visit the Center's website at www.kulcher.org.