Klein Insurance provides comfort, personalized care for insurance needs
News | Published on August 30, 2022 at 3:00pm GMT+0000 | Author: Chad Koenen
0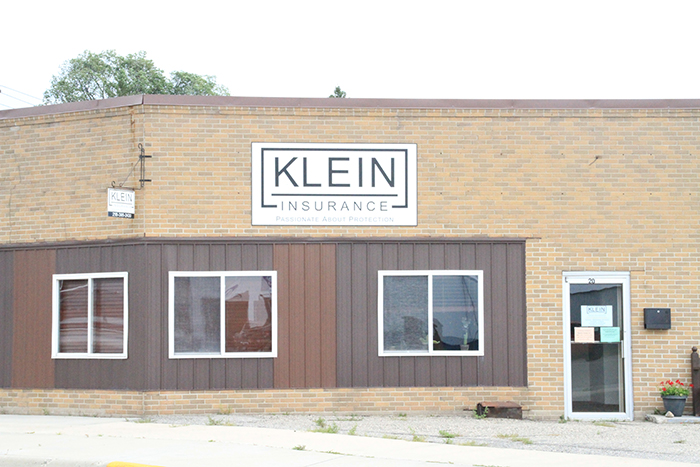 By Chad Koenen
Publisher
What began in a single insurance office in Eagle Bend in 1976, has grown to five offices across west central Minnesota. Klein Insurance continues to grow and meet the insurance needs of people from New York Mills, Wadena, Park Rapids, Eagle Bend, Lake Park and everywhere in-between.
While the company continues to grow, the same family values and personal approach to insurance continues to be at the core of everything that staff members of Klein Insurance do on a daily basis.
Klein Insurance was founded by Ken Klein in Eagle Bend in 1976. Ken encouraged his son Chris Klein to work in the insurance agency, which Chris said he would try on a six month trial. Chris fell in love with the business and never left.
"My dad encouraged me to work in the agency and I said I'd 'try it' for six months. That was almost 26 years ago," said Klein.
In addition to helping people find the insurance to fit their individual needs for every part of their life, Klein said he has really enjoyed the people part of the insurance industry.
"I enjoy the people. I love working with people," said Klein. "I also find it really rewarding to be able to help people protect what is most important to them with great insurance."
As an independent insurance agency, there isn't much that Klein Insurance can't offer in terms of insurance for area residents. They offer everything auto to home, farm, health, business, life and more. Klein said that members of his team understand the importance of the job they do for members of the community and protecting their future.
By being an independent insurance company Klein Insurance isn't tied to just one company for their clients. The staff at Klein Insurance have the flexibility to look at a number of insurance companies and offerings for people to get them the best insurance to fit their unique needs.
"As an independent agency we have contracts with dozens of companies. That allows us to find the best coverage at the best value for all our customers. Some companies specialize in certain areas and we are able to assist our clients find the best fit," said Klein.
In order to make sure they offer their clients the right insurance, employees at Klein Insurance go the extra mile to make sure they get to know their clients on a more personal level. Employees at Klein Insurance strive to get to know each of their clients more personally, which helps them know what a person may not only need for coverage today, but down the road as well.
It's that commitment to getting to know each of their clients needs that has really set Klein Insurance apart from other insurance agencies across the region. As the company continues to grow, staff members are able to specialize in certain areas of insurance to provide expertise to both clients and other agents with the Klein Insurance company that is not very common in a rural insurance agency.
"Our team's knowledge and expertise. Because so many wonderful customers put their faith in us, we have grown to be a leader in our marketplace. We also have deep relationships with insurance companies, allowing us to provide a high level of service to our clients," said Klein. "Because of our size we have team members that specialize in certain areas of insurance helping us to provide excellent advice and protection to our clients. We have hundreds of years of combined insurance experience."
Over the years Klein Insurance has expanded to have offices in New York Mills, Wadena, Eagle Bend, Lake Park and Park Rapids, but their family oriented attitude to providing quality insurance hasn't changed.
Klein grew up in the insurance business and many of the same values and beliefs that were instilled in him by his father still remain strong today.
For more information about Klein Insurance, visit them online at www.kleininsurancemn.com or by stopping by 20 N Tousley Ave in NY Mills. They can also be contacted at (218) 385-2430.