TCHC Foundation awards $13,000
News | Published on August 30, 2022 at 3:36pm GMT+0000 | Author: Chad Koenen
0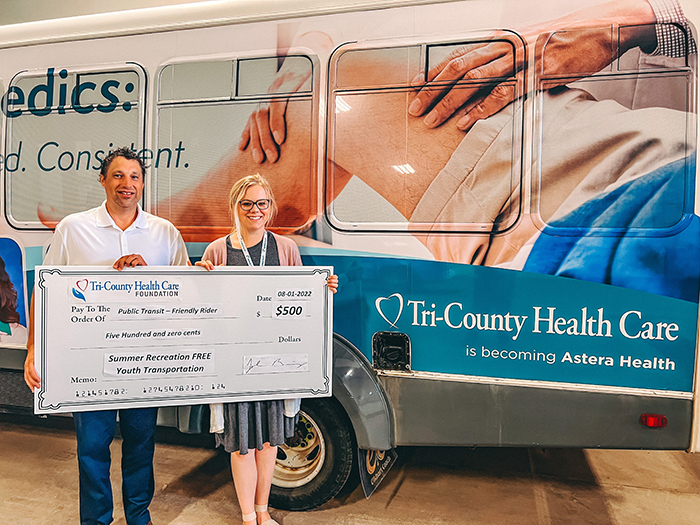 The Tri-County Health Care Foundation awarded $13,000 in grants to local organizations.
These grants are created using the revenue-generating funds at the Minnesota Foundation. This allows Tri-County Health Care to take a percentage of the equity each year to distribute in the form of gifts. 
The obstetric department at Tri-County Health Care was awarded a $2,000 grant from the fund. This funding will be used to purchase a birthing stool to aid patients through the labor process. Funds will also go toward new towels, gowns and at-home kits that contain essentials for the first few days of parenthood. 
All recipients:
• TCHC Obstetrics – $2,000
• Friendly Rider Free Summer Youth Transportation – $500
• Deer Creek Fire and Rescue – $1,300 
• Children's Dental Services – $1,000
• Bertha-Hewitt Community Education Babysitting Program – $200
• City of Wadena Park Advisory – $8,000 
For more about the Foundation and grants at www.TCHC.org/foundation.