Wartner continues family legacy at Subway
News | Published on September 6, 2022 at 2:34pm GMT+0000 | Author: Chad Koenen
0
New New York Mills Subway owner grew up in the business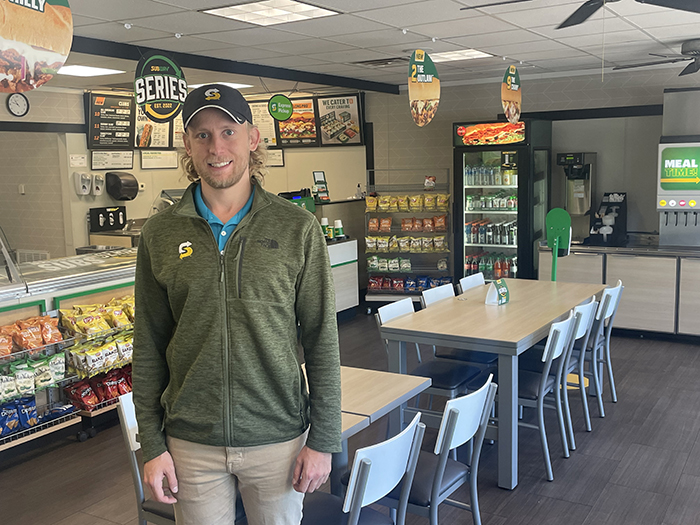 By Chad Koenen
Publisher
In an otherwise quiet Subway in New York Mills, Reagan Wartner had a number of papers sprawled out in a booth as a lul between the breakfast and lunch crowd presented a sense of calm in the otherwise busy sandwich shop on Tuesday.
Just two weeks after officially purchasing Subway's in NY Mills, Menahga and Perham from longtime owners Ken and Josie Hendrickx, Wartner is getting aquainted with the area and is looking forward to being a part of the community.
"I'm excited to be up in the community and be a part of town," he said.
Wartner is also looking forward to continuing the family oriented nature of the local Subways—after all Subway is in his blood.
His father Randy owns 20 stores in west central and south central Minnesota. As a result, Wartner has spent the better part of his life in Subway stores seeing what the benefits of a healthy food option can present people throughout the region. The younger Wartner owns eight Subway's of his own including one in Wadena and three in Alexandria.
The new local Subway owner credited the work done by the Hendrickx family and said the three stores were extremely well run. Customers likely won't see many changes in the Subway stores, other than an update or two over time. He is also working on fixing up the sidewalk and parking lot as needed.
Subway in NY Mills is located on Miller St. and open seven days a week.