NYM captures first HOL fishing championship
Sports | Published on September 13, 2022 at 2:59pm GMT+0000 | Author: Chad Koenen
0
Eagles edge Perham by three points to win title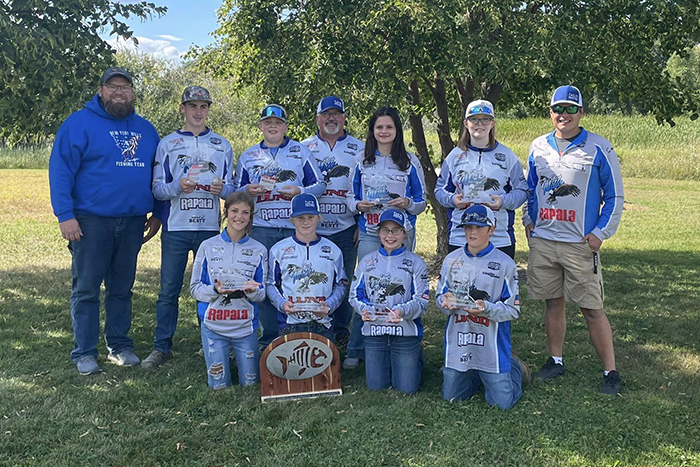 By Chad Koenen
Publisher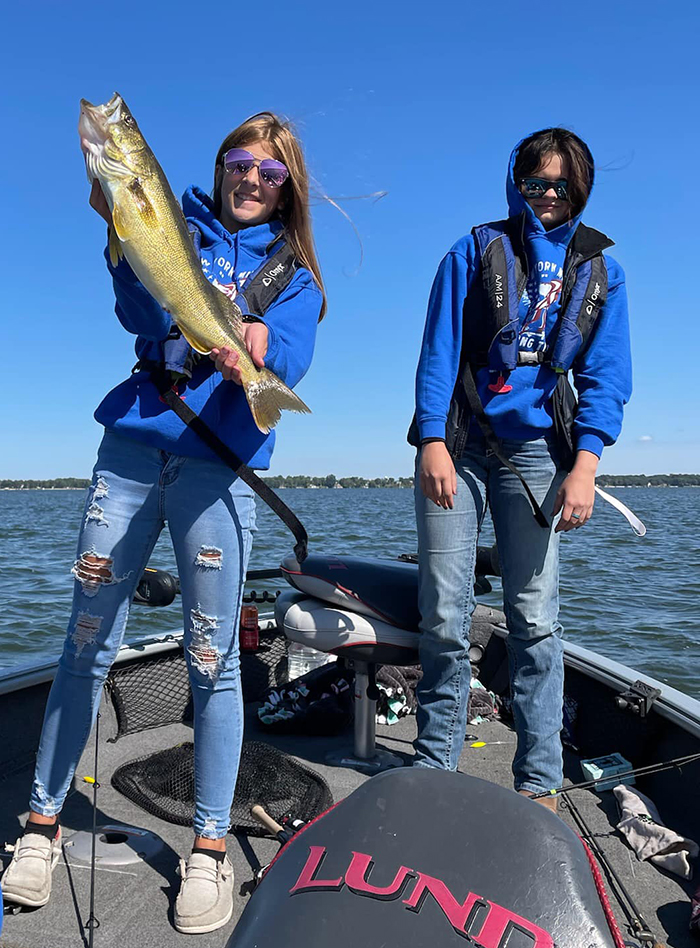 On the final cast on the final day of competition, the New York Mills fishing team captured its first ever Heart O' Lakes Conference fishing title.
Fishing on Little Pine Lake in Perham, Colson Keskitalo caught a bass on his final cast of the day that scored four points for the Eagles. The four points gave NY Mills a 63-60 advantage for first place in the conference end of season tournament.
NY Mills coach Will Grieger said it was an exciting end as Keskitalo pulled in the final fish in NY Mills' last spot and cast of the season.
Nine Eagles qualified for the end of season team championship. They competed in teams of three with each team contributing to the win.
"Each team had a fish that made us win," said Grieger.
The conference title was the first ever for the Eagles in just their third year of competing in the fishing league. Each team was able to pick what lake they wanted to fish on during the end of season tournament. Ironically, the Perham team also fished on Little Pine Lake on Saturday. The final weigh in and trophy ceremony was held in Battle Lake.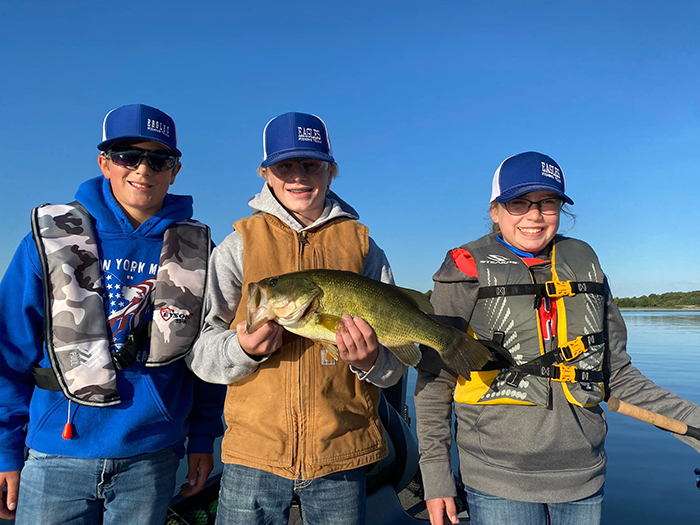 The Heart O' Lakes Conference fishing league featured five nights of fishing this summer, in addition to the end of season tournament that included up to three boats for each school participating in the league this summer. The school with the most points captured the team championship.
Nearly 150 student anglers from 16 different schools in the region competed in the end of season tournament. Teams included Barnesville, Breckenridge, Dilworth-Glyndon-Felton, Fergus Falls, battle Lake, Bertha-Hewitt, Parkers Prairie, Pelican Rapids, Sebeka, Rothsay, Henning, Hillcrest, Wadena-Deer Creek and Lake Park-Audubon
Team members on Saturday included Aiden Meech, Caroline Schwantes, Reed Rastedt, Navaeh Cavalier, Kaci Steinbach, Cayden Lalum, Colson Keskitalo, Emily Deyonge and Ben Gudmundson. Boat captains on Saturday were Terry Weller, Jeremy Cavalier and Chad Keskitalo.