OT County tied to moon landing
News | Published on September 13, 2022 at 4:40pm GMT+0000 | Author: Chad Koenen
0
Schmitt landed on the moon in 1972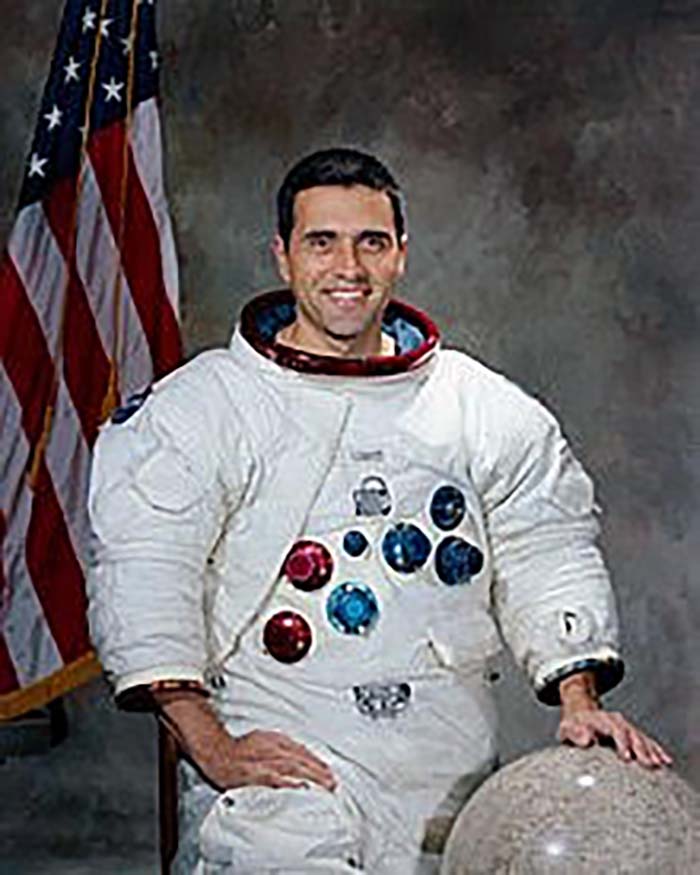 By Tom Hintgen
Otter Tail County Correspondent
News of the United States planning to land a man on the moon in 2025, after a span of 53 years, hit home with many long-time residents of Battle Lake and also long-time residents throughout Otter Tail County.
That's because Harrison (Jack) Schmitt, a summer resident at West Battle Lake, was one of two astronauts who walked on the moon during the final U.S. lunar landing in December 1972. They were among only 12 astronauts who walked on the moon in the late 1960s and early 1970s.
Schmitt, who has lived in New Mexico most of his adult life, has enjoyed spending time at the family cabin on the north side of West Battle Lake. The cabin was first purchased by his father, a Minnesota native.
In the fall of 1968, Schmitt was part of NASA, training as an astronaut. Of the 12 United States moonwalkers, Schmitt was the only geologist and scientist to walk on the moon. He flew in space as part of the Apollo 17 crew that explored the moon close to 50 years ago.
Attending the space launch in Florida in December 1972 was the late Fergus Falls Daily Journal newsroom editor Jim Gray, a neighbor of Schmitt at West Battle Lake, and the late Daily Journal publisher Charles Underwood.
In recent years Schmitt returned to West Battle Lake, most often during the month of August, and remains a hero to Otter Tail County residents. He's proud of the accomplishments of Vining native and astronaut Karen Nyberg who flew on two space shuttle missions.
Over the years Schmitt has spoken to students and service groups in Battle Lake, Fergus Falls and in other Otter Tail County communities.
Schmitt left NASA in 1975 to campaign for a U.S. Senate seat from New Mexico. He won and spent one six-year term in Congress. Schmitt served as the ranking Republican on the Senate's Science, Technology and Space Subcommittee as well as the Appropriations Subcommittee for Health, Human Services and Labor.