Frost family fundraiser set for Sept. 29
News | Published on September 20, 2022 at 4:05pm GMT+0000 | Author: chadkoenen
0
Fundraiser to be held at NYM School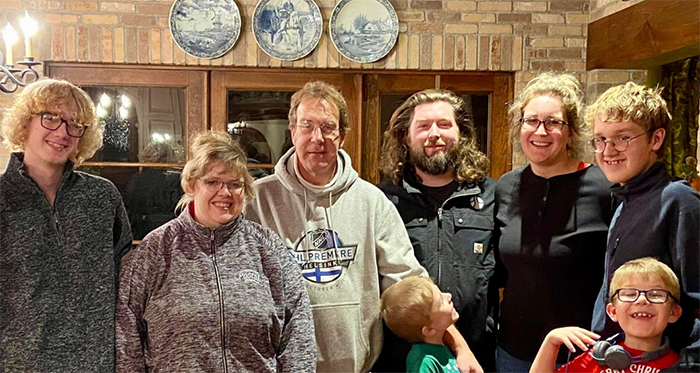 By Chad Koenen
Publisher
Less-than four months after Tracy Frost tragically passed away from injuries suffered in an automobile accident, local residents will converge on the New York Mills School to remember her life and help a family in need.
A dinner and silent auction is being planned for September 29 from 4-8 p.m. at the NY Mills School. Proceeds from the fundraiser will benefit the family of the late Tracy Frost who died on June 10 at just the age of 47. Frost left behind her husband Chris, as well as four children, Herimann (17), Elliot (16), Francis (8) and Oliver (7).
Organizers of the fundraiser said due to the special needs of his two younger boys, Chris may not be able to work full time and needs assistance with bills, transportation, activities for the boys, medical and therapy expenses, as well as other necessary costs. The event will help raise the funds necessary to cover the loss of Tracy's income and help Chris and his boys get through this tragic time without having to worry about finances.
The dinner and silent auction fundraiser will take place in the high school commons. The event is open to the public and everyone is invited to attend.
Anyone who would like to donate to the fundraiser, either through a monetary donation or with a silent auction, is asked to contact Carmen Arvig at (218) 849-4650 or Christi Stoll at (218) 298-4697.