New pickleball court built in Deer Creek
News | Published on September 20, 2022 at 4:09pm GMT+0000 | Author: chadkoenen
0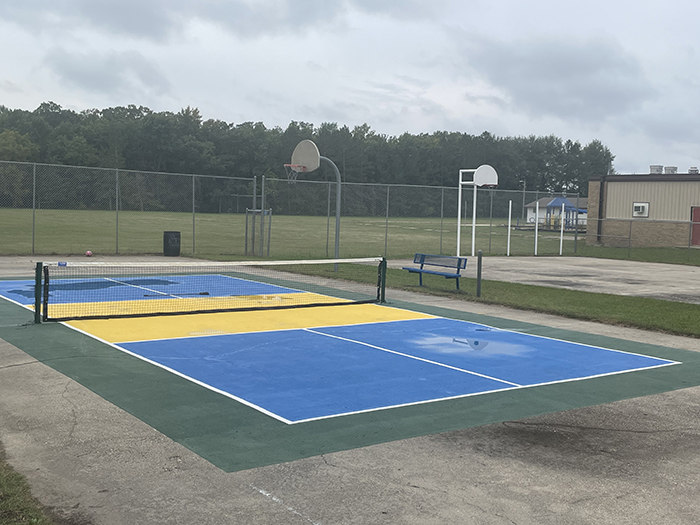 By Chad Koenen
Publisher
Pickleball is one of, if not the fastest, growing sport in the country.
New courts are popping up in the area just as fast as people can build them. Just about as soon as they are completed, players from across the area converge on the court to do their best dink shot, falafel, smash and flabjack.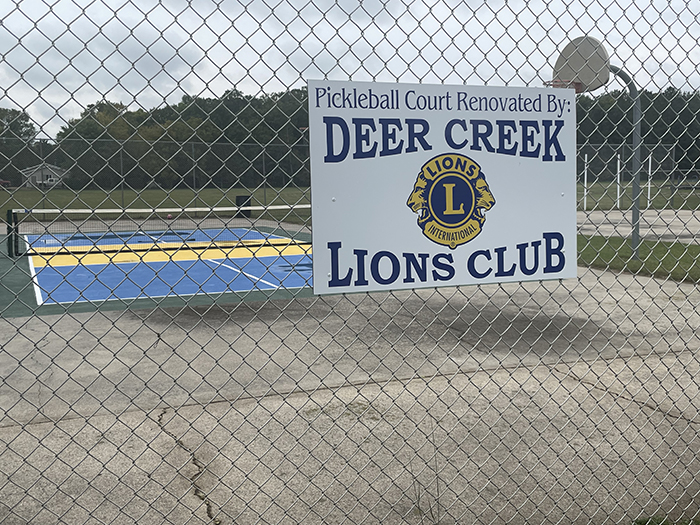 Recently, the Ottertail constructed a second pickleball court, while Vergas and Perham have several new courts in the works. Henning even has a pickleball court on a former tennis court in town.
However, pickleball players in the Deer Creek area were left largely homeless as they looked for a place to call their own.
That's when the Deer Creek Lions Club stepped in and converted a dilapidated tennis court full of weeds into the area's latest pickleball oasis.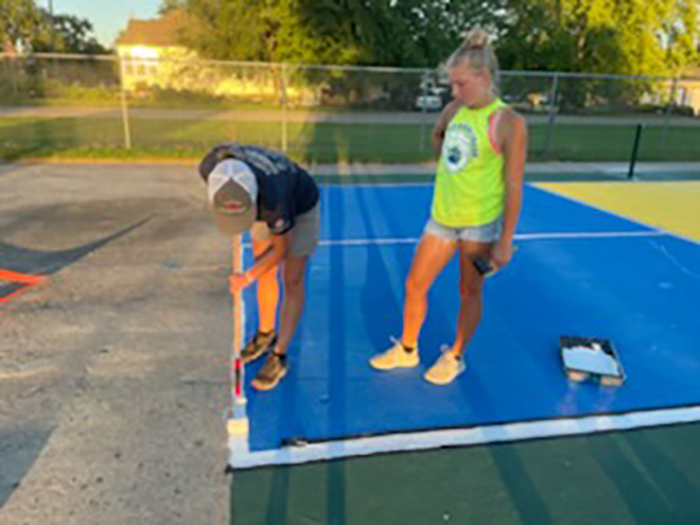 "We just talked about it at a Lions Club meeting. It was kind of an eyesore," said Dave Kahl of the Deer Creek Lions Club.
Pastor Don Wagner, of the Deer Creek Lions Club, said the discussion started after the Lions Club started looking at options for a storage unit they had near the former school building. The school has recently been sold and the Deer Creek Lions Club was looking at storage options. Discussion then turned to the dilapidated tennis courts that were not only full of weeds, but didn't even have nets for tennis.
"Instead of looking at this court area filled with weeds…now if you clean it up and make it nice. Maybe you can get a few more people to come over and use it," said Wagner.
Members of the Lions Club approached the new owner of the former school about the idea of converting the former tennis court into a pickleball court for the community. The individual was open to the idea and the plans quickly began to quickly take shape on how to clean up what had become an eyesore near the edge of town.
The Lions Club had a clean up night to get rid of all of the weeds, while the fire department helped to spray down the courts to give them a deep clean.
Kahl credited Julie Bendickx and fellow Lions Club members who painted the new blue and gold courts as the project quickly came to fruition.
"We have been hearing good, positive comments. So we are just hoping they use it."

Dave Kahl, Deer Creek Lions Club
The court was completed just a few weeks ago and it has already turned into a popular destination for pickleball players. Most days at least a handful of people can be seen on the new blue court, which had went largely unused for a number of years.
Kahl encouraged anyone who would like more information about the rules of playing pickleball, or the court availability, can give him a call at (218) 639-3729.
He also said the Deer Creek Lions Club is looking for projects to complete to better the community. If anyone has an idea, like the pickleball court that could be completed in the Deer Creek area, they should reach out to Kahl or another Lions Club member,
"We are always looking for projects, especially community projects," he said. "If people have ideas just bring them to us, because we are looking for anything we can do to help the community."