NYM continues to drop time on CC course
Sports | Published on September 20, 2022 at 3:43pm GMT+0000 | Author: Chad Koenen
0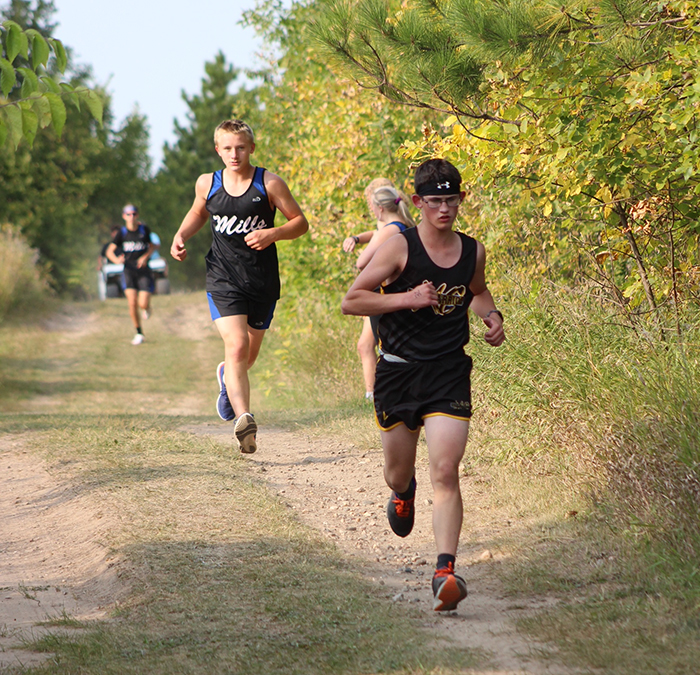 This past week the New York Mills cross country team was busy as they competed on Tuesday at a home meet and on Thursday at a meet hosted by Ada-Borup/West.
On Tuesday out at Sonnenberg Trails just north of town, Maggy Weller placed fourth in the junior high girls race and many of NY Mills' runners cut notable time off their earlier race times.
In the varsity races, Jada Goeson took fourth place, while Brielle Malone placed sixth and Katherine Garcia took seventh. For the guys, Simon Snyder led the way placing second and Elijah Geiser took third place.
On Thursday at the Ada-Broup/West meet many of NY Mills' runners again posted their best times of the year.
Snyder was the top male runner, while Goeson placed second out of 84 runners in the girls' race. The Eagles girl's team placed seventh, just a few points from fifth place.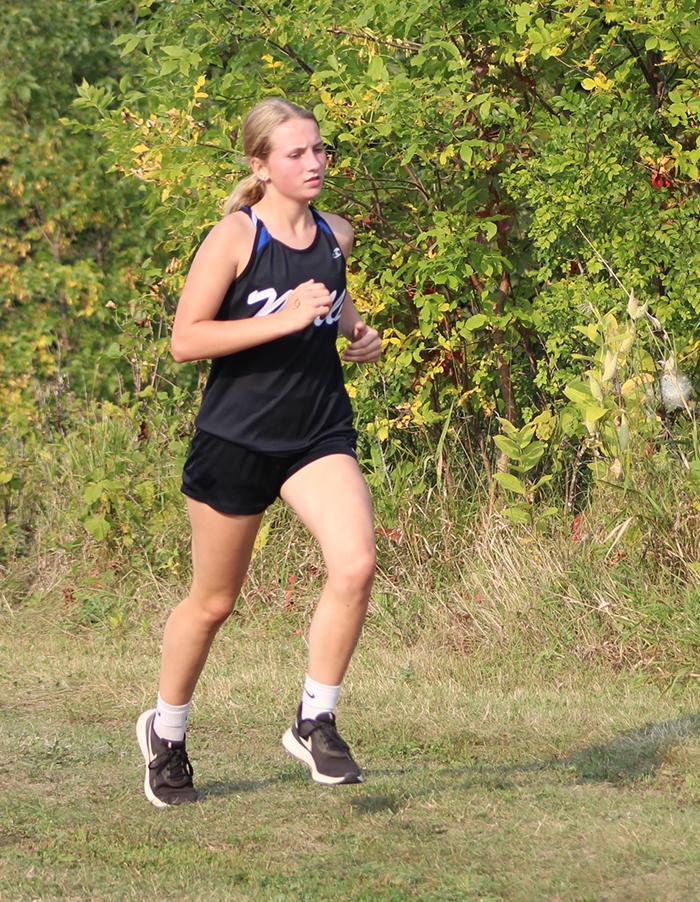 After a busy week, Coach Greg Esala said, "we are continuing to see our runners' times going down. That is due to the hard work they are putting in as we practice. They are all willing to put in the effort needed to improve. That is great to see."
This Thursday the Eagles will travel to Pillager to compete in their meet held at Madden's West Golf Course.