Homecoming week kicks off Monday at NYM School
News | Published on September 27, 2022 at 3:22pm GMT+0000 | Author: chadkoenen
0
Coronation to be held Monday afternoon at New York Mills auditorium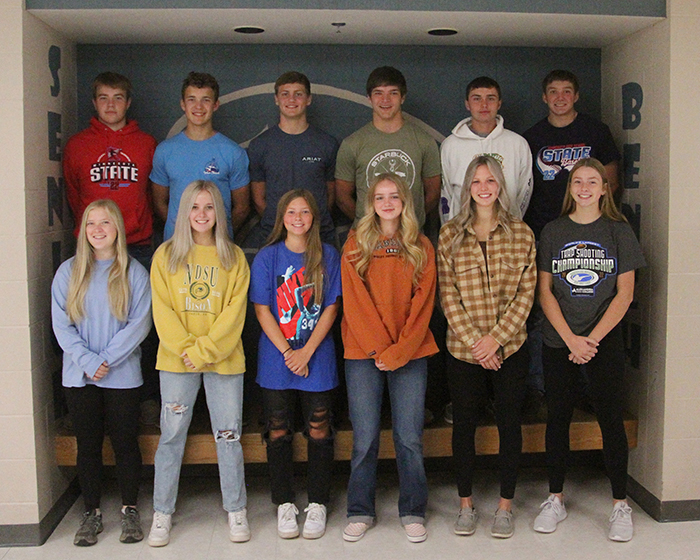 By Chad Koenen
Publisher
chool spirit will be on full display at New York Mills School next week for the annual homecoming celebration.
The week will get off to a royal start on Monday with the annual homecoming coronation. The coronation ceremony will be held at 2 p.m. in the auditorium.
Homecoming queen candidates include: Grace Wallgren, Maya Radniecki, Aidyn Baune, Bella Bauck and Kailey Keskitalo.
Homecoming king candidates include: Simon Snyder, Jonah Ruther, Monte Briard, Rowland Dykhoff and Brayden Ehnert. Master and Mistress of Ceremony include: Kaitlyn Geiser and Will Oakes.
After a long weekend, students will be able to just roll right out of bed and head to school on Monday as the dress up day will be pajama day.
Homecoming week continues on Tuesday with a dress up theme of Country Day.
Students will get out of school a bit early on Wednesday for an early out, but they will be color coordinated based on their grade throughout the day for color day. The colors include: 12th- Black, 11th- White, 10th- Gray, 9th- Red, 8th- Green, 7th- Yellow/Orange, 6th- Black, 5th- White, 4th-Gray, 3rd- Red, 2nd- Green, 1st- Yellow, K- Orange, PreK- Purple and Staff- Blue.
Students will have the opportunity to break out their protractor and pocket protector on Thursday as part of dress like a teacher day.
Homecoming week will come to an end with an eventful Friday that kicks off with the spirit breakfast. The elementary pepfest/red wagon parade for elementary students will follow the spirit breakfast, while the senior high pepfest will get underway at 1:30 p.m.
The week will come to a close with a football game against Menahga. The annual homecoming dance will follow the football game in the commons at the school.