Warner continues work at NYM Area Food Shelf
News | Published on September 27, 2022 at 3:48pm GMT+0000 | Author: Chad Koenen
0
Additional volunteers sought for local food shelf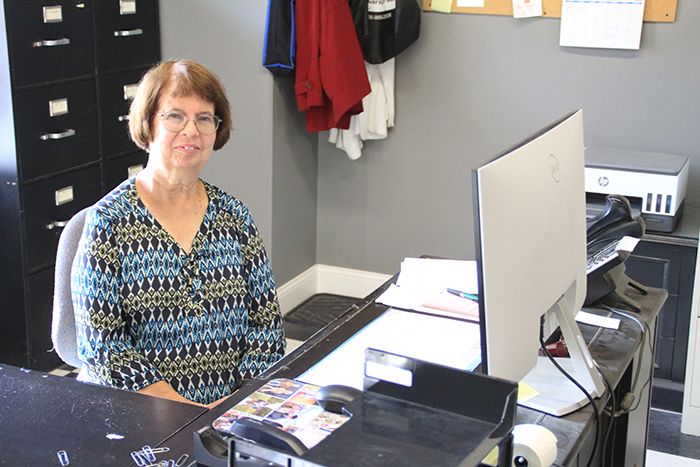 By Tucker Henderson
Reporter
In frigid February of 1992, the first breath of the New York Mills Area Food Shelf was taken from the crisp winter air as the organization found its foothold in the community. This year, it celebrates its 30th year in the community.
Connie Warner, treasurer of the organization, was there at the very start, acting initially as a liaison for the Otter Tail-Wadena Community Action Council, where she was working at the time.
"My job at the Community Action Council was working with the surplus commodity program," said Warner. "They also had a food shelf, so I worked with that as part of my job until they phased it out."
The NY Mills Assembly of God also had a food shelf prior to 1992, but was heading in a different direction and ready to relinquish this particular mission field. A community group was quickly organized to spearhead a new food shelf. Steve Nagle of the Community Action Council got involved and encouraged the group to apply for their own 501c-3 nonprofit status and to get a board of directors in place.
A nine-person board was soon set up with five at-large community members as well as one from St. Peter's Lutheran Church, one from the Assembly of God, one from the United Church of Christ and one from the Community Action Council. A tenth was added later to represent the Apostolic Lutheran Church.
Warner's interest in the Food Shelf continued beyond her job as she was also a part of the social ministry at St. Peter's Lutheran Church.
"Since it was in my town and I was a part of the social ministry at St. Peter's, it was an interest that I had," Warner said. "I was also a board member on the Share Food Shelf in Wadena through the Community Action Council and helped Battle Lake write their 501c-3 nonprofit status for their food shelf."
The Food Shelf faced some challenges in the early years. In the beginning, it was located in a building owned by the Assembly of God that had formerly been their food shelf. Soon, they were in need of their own space and the NY Mills Lions Club was able to find that for them in 1995.
"The NY Mills Lions got a grant to cover the materials and they provided the labor," said Warner. "We were able to secure our own space through the very gracious help of the Lions."
Warner also mentioned that in 2002, the Food Shelf was facing some financial strains.
"At one time we were extremely challenged for funding," Warner said. "I did an Alexandria TV interview and various things because we were in need of funds, and the response was wonderful!"
Warner has seen many changes to clientele, board members, and methods of delivery over the years. A few of those were within the past few years.
"Recently, we moved to a client choice method of helping clients," Warner explained. "In the past we always just gave them a fixed-packed box and now they can choose what they'd like. That's recent–within this calendar year. We also had a drive-by method during Covid. We packed boxes and people picked them up outside."
The food shelf's supply comes from a range of different places. While grant funds used to be available from FEMA and United Way, a majority of the Food Shelf's current funding is through local donations.
"We get a lot of our food from the North Country Food Bank," said Warner. "Some of that they get through grants so some is free and some is discounted. We get donations from individuals and food drive and we buy other things that we need from Mills Country Market. Also, in the past we have gotten donated bread from Subway."
A favorite part of her volunteer position over the years makes it all worth while:
"Watching the support of the community and being able to help people in need," said Warner. "Just being part of the NY Mills community that is so willing to support helping people in need."
Warner also mentioned how grateful the Food Shelf is for the generosity and support of the community. With local support, the food shelf has been able to give nearly one million pounds of food away during its tenure.
The NY Mills Food Shelf is open once a month from 9 a.m. to 12 p.m. and will be open Oct. 31, Nov. 21, Dec. 19, Jan. 30, and Feb. 27. In the event of an emergency the Cultural Center is a liaison to the food shelf and can be called at 385-3339.
Warner also said that they are always looking for volunteers. If you would like to volunteer at the Food Shelf or are interested in attending a meeting, call Warner at 385-3669.