Cross country team competes in Perham
Sports | Published on October 11, 2022 at 2:57pm GMT+0000 | Author: Chad Koenen
0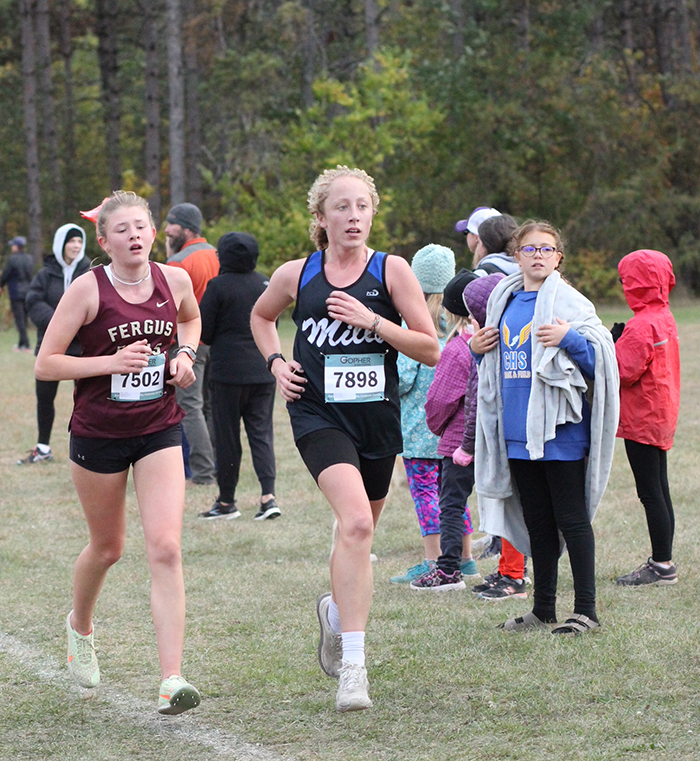 The New York Mills cross country runners did very well last Thursday at a large meet in Perham. 
On the day over 600 runners from 29 schools competed in the various races. The girls' team placed 17th out of 21 teams, which included more than six Class AA schools.
Jada Goeson was the top Eagle runner for the girls, while Matteo Pierro had the fastest time of all of the boys. Many runners had a personal best at the meet.
"This was a great opportunity for our runners to do well in a very large meet and they did just that," said Coach Esala after the meet. "It is exciting to see our runners improve each week with the hard work they put in on a daily basis."
The Eagles run in Evansville this Tuesday and a week later they will travel to Menahga for the Park Region Conference meet.