Writer, folk singer to host album release party in NYM
News | Published on October 11, 2022 at 3:25pm GMT+0000 | Author: Chad Koenen
0
Album release party to be held Oct. 15 at the Cultural Center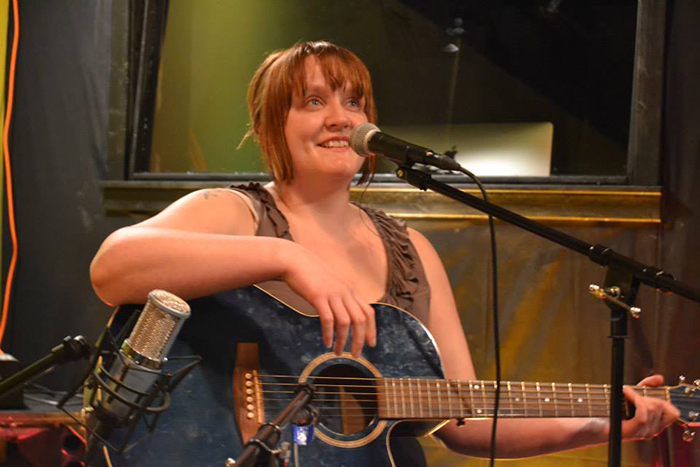 The New York Mills Regional Cultural Center is pleased to present Amanda Standalone on Saturday, Oct. 15, starting at 7:30 p.m. for an album release concert.
Amanda Standalone is a writer and folk musician from Minnesota who has become a fan favorite at the Cultural Center, performing at many Longest Night Music Festivals as well as several solo shows. Standalone has released three albums: Millions of Blackbirds (2010), which bears the Title track Bird flew Hard for the HBO documentary Paycheck to Paycheck: The Life and Times of Katrina Gilbert; Trouble (2014), funded in part by a grant from the Lakes Region Arts Council; and You're Still Here: A Ghost Stories Album, funded in part by a grant from the Five Wings Arts Council.
Standalone's music is a soulful blend of acoustic folk/blues strongly influenced by American Roots music. She skillfully attacks the guitar, banjo, and her single stringed washtub, while packing an extra punch with her rich vocals. 
"For the last year I have been traveling all around rural Minnesota collecting stories from people about paranormal experiences, about things that do not have an easy explanation," said Standalone. "I've interviewed a graveyard dowser who tends rural cemeteries, a person who helps spirits cross over to the other side, a concierge at a haunted hotel, and many more. I am using these interviews to inspire new songs."
This activity is funded in part by a grant from the Five Wings Arts Council with funds provided by the McKnight Foundation. Learn more about Standalone's music at www.amandastandalone.net.
All are welcome to attend this live music event! Adult tickets are $10 in advance or $12 at the door; members get a $2 discount; students $5. Cash bar and light refreshments available. Tickets can be purchased online at kulcher.org or by stopping by or calling the Cultural Center at 385-3339; tickets will also be available at the door.