OTC turns back one block of road to City of NYM
News | Published on October 18, 2022 at 3:03pm GMT+0000 | Author: Chad Koenen
0
Recent projects bring to light unknown road ownership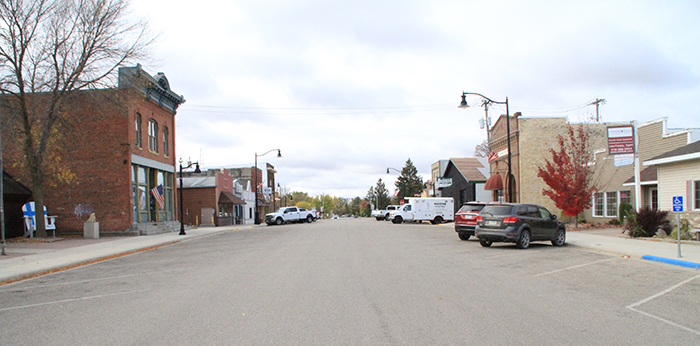 By Tucker Henderson
Reporter
A curious change of ownership was recently made at the county level as County State Aid Highway 94 was turned over to the City of New York Mills by Otter Tail County. The change comes after a surprise to the city a few years ago during a Main Street project.
"We didn't realize for many years," said Cheri Kopveiler, Administrative Assistant for the city of NY Mills. "We've always maintained it, we just figured out when we did the Main Street project a few years ago that it was actually a county highway."
After a negotiation between the city and Otter Tail County, a resolution has been made where maintenance will be taken on by the city from now on.
"The county is turning it back over to the city," said Kopveiler. "It will be a city street rather than a county highway."
Resolution 2022-94 was passed at a recent county commissioner meeting in Fergus Falls. The city will receive a one-time payment of $50,000 from the county as a part of the transaction. A motion was made by commissioner Dan Bucholz and seconded by Kurt Mortenson and unanimously carried to adopt the resolution.
County Highway 94, which was an unknown road to locals a few years ago, consists of only one block of pavement. Kopveiler noted the oddity of this situation.
"It's really weird because it's only one block and that street is two blocks long," Kopveiler laughed. "I don't know what the deal was there."