Raising money for the greater good of NYM
News | Published on October 26, 2022 at 4:51pm GMT+0000 | Author: Chad Koenen
0
NYM Lions Club raises money at annual auction fundraiser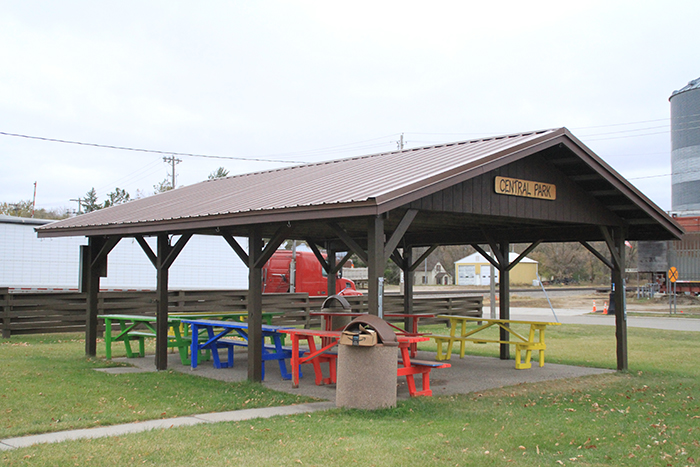 By Tucker Henderson
Reporter
A successful turnout for the recent Lions Club auction on Saturday, Oct. 22 helped to fill the organization's general fund for community donations this year.
The NY Mills Lions Club is still totaling up the sum raised at the auction and no official number was available at the time of press. Past president Latham Hetland assured that the auction was indeed successful.
"We're not entirely sure yet," said Hetland of the amount of money raised at the auction. "It's a lot, but I don't have an official number yet. It went really well, we're really happy."
The funds from the annual auction go towards community projects each year and make up the majority of fundraising for the organization during the year. No large-scale plans are in the works for the Lions projects yet this year, but as the club receives donation requests on a monthly basis, the money is poured back into the community throughout the year.
"It's mostly month-by-month right now," said Hetland. "Sometimes we have those long-term projects where we build shelters, but right now we're still figuring (this year's projects) out."
NY Mills Lions Club members donate each item for the auction and this year there were over 100 items donated. Perala Brothers Auctioneers donated their time to auction off each unique item and experience throughout the night.
"It was really well attended," said Hetland. "There were a lot of unique items and all the people that donated had really great stuff."
Community projects that the NY Mills Lions Club has been involved with in the past are hard to miss in NY Mills. The food dhelf building, Central Park shelter and Lund Park concessions stand are just a few examples of the continued support of the community. Many of the donated dollars go towards continuing to support local organizations as well.
"We like making sure that we take care of all of our normal stuff and usual organizations we donate to," said Hetland. "When we have some left over we can do even more from there."