An early start to the lutefisk season in OT County area
News | Published on November 8, 2022 at 4:31pm GMT+0000 | Author: Chad Koenen
0
Caucus to be held Feb. 1 at various locations in OTC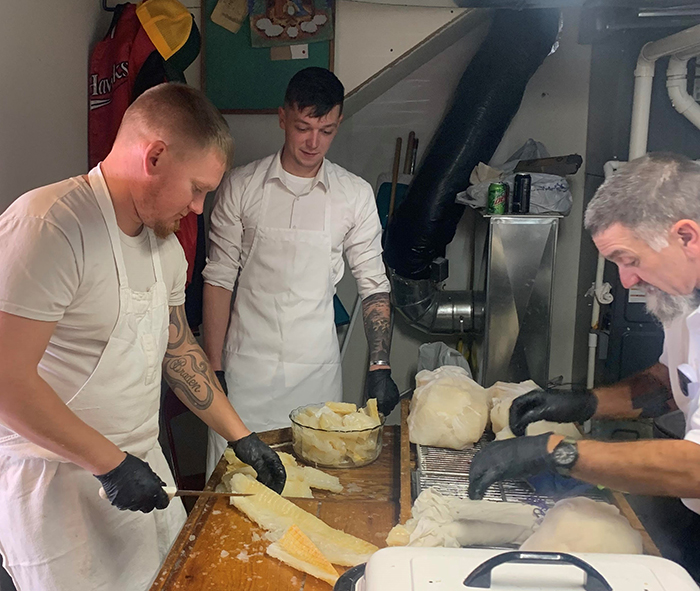 By Tom Hintgen
Otter Tail County Correspondent
The lutefisk season, in most areas of Otter Tail County at churches and restaurants, doesn't start until it is close to Thanksgiving.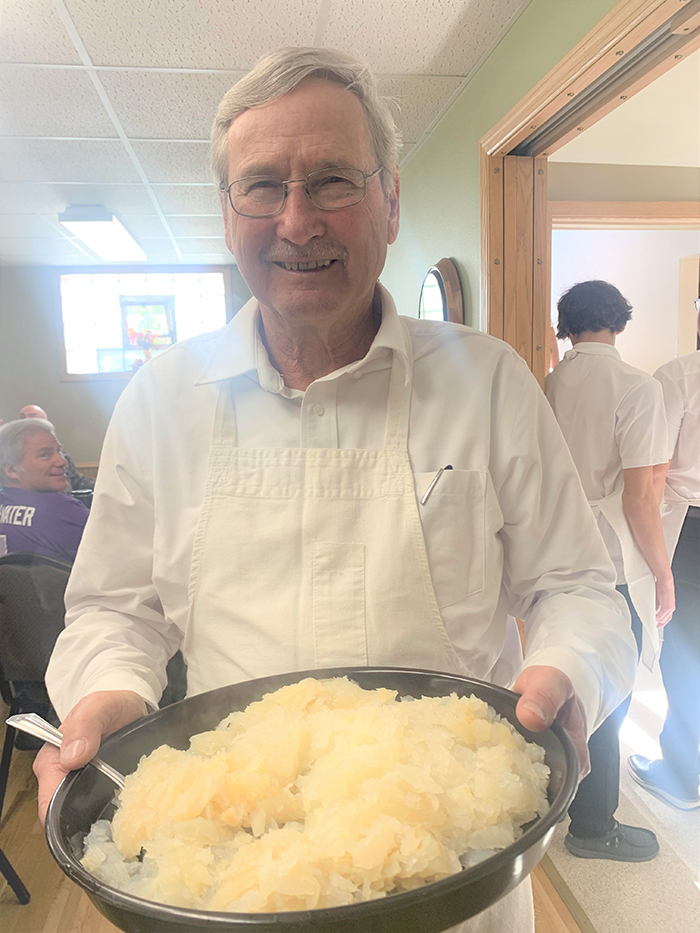 Some county residents got a jump on the lutefisk season by traveling to Richland Lutheran Church, north of Wahpeton near Walcott, N.D., on Friday, Oct. 28. Our group from Fergus Falls arrived close to 12:30 p.m. at the start of this annual feed.
"We've been serving lutefisk here at our church since 1931," said volunteer server Ron Daugherty. "The exceptions were two years during World War II and the last two years of the Covid-19 pandemic."
The menu has not changed much over the years. Guests can still expect what church volunteers describe as "flaky lutefisk, mouthwatering meatballs and creamy hand-peeled mashed potatoes."
But that's not all.
This year church planners ordered 950 pounds of fish for close to 1,000 lutefisk lovers, 4,200 pieces of lefse, 400 pounds of hamburger, 140 pounds of cabbage for cole slaw, 65 pounds of cranberries, 80 pounds of sugar and lots and lots of butter.
"It's great, after the pandemic, to again serve people a family style Scandinavian comfort meal of lutefisk, meatballs and all the fixings," Daugherty said.
Our group from Fergus Falls came to Richland Lutheran Church after seeing a flyer posted at the Viking Café. Pat Shol will again serve lutefisk at the Viking Café from pre-Thanksgiving to Christmas.
The Hintgen family also has lutefisk at home, cooked by my wife Sharon and served with mashed potatoes and a white sauce, closer to Christmas.
Some lutefisk feeds, such as Richland Lutheran Church and Our Savior's Lutheran Church in Barnesville, have melted butter that can be poured over the lutefisk. I personally prefer the white sauce poured over both the lutefisk and mashed potatoes.
Favorite methods for preparing lutefisk are placing it in the oven or boiling. The secret is not to overcook lutefisk. The fish is done when it flakes easily with a fork.