Community carnival set for Nov. 18 in NYM
News | Published on November 8, 2022 at 4:38pm GMT+0000 | Author: Chad Koenen
0
Proceeds to benefit NYM School classrooms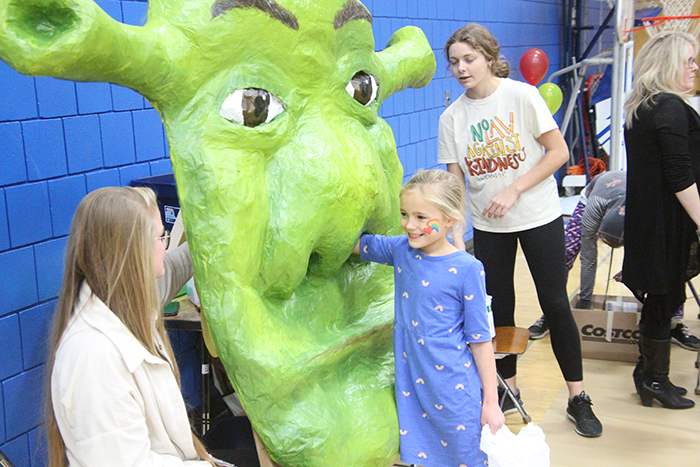 By Tucker Henderson
Reporter
The 11th annual Community Carnival will be held on Nov. 18 from 4-7 p.m. at the New York Mills School.
Throughout the event a meal will be served by the NY Mills High School Close-Up. Concession stands will also be open for candy and popcorn for anyone feeling hungry.
Games will be available for children and adults of all ages with 26 options to choose from. Two inflatables will also be available for the price of a few tickets.
Clueless the Balloon Twister and Friends will also be at the school and will be showcasing their talents of twisting balloons into characters for those wanting a balloon friend.
Each game booth takes a certain amount of tickets, which can be purchased before the carnival at five tickets for a dollar during Parent-Teacher Conferences on November 10. Otherwise tickets can be purchased during the night of the carnival at four tickets for a dollar. Pre-sale tickets can be picked up the night of the carnival.
This year, those who score well at the game booths, can have their punch cards filled out which can be used at the prize table. A variety of fun and exciting prizes will be available for different amounts of punches.
A silent auction will also take place during the carnival and will start at 4 p.m. and end at 6:45 p.m. Following tradition, each elementary classroom will be putting together a basket of goodies with its own theme. Baskets will feature everything from games to hunting and baking to camping this year as many ideas have been thought up. Silent auction items will also include donations from area businesses.
"We love the creativity of students and teachers," said elementary teacher Hailey Windels. "We greatly appreciate the generous donations from families, teachers and community members."
In addition to the carnival, the NY Mills High School drama department will be performing "Tammy: A Coming of Age Story About a Girl Who is Part T-Rex."
According to the NY Mills School, "Tammy is your average pre-teen. She has a crush on a popular jock. She wants to fit in with the cool crowd. Her parents and teachers just don't get her. Oh, and she's part T-Rex. Being different is never easy, but it gets a whole lot harder when your lunch is raw meat and you get muzzled every time you roar in math class. With the help of her best friend, Hope, Tammy struggles to keep her talons in check and her head held high. But can she learn to navigate the hallways of middle school while governing her own prehistoric tendencies? A hilarious homage to growing up in the 90s."
The play will also be performed on Thursday, Nov. 17 at 7 p.m. and Saturday, Nov. 19. The showing on the night of the carnival differs slightly, starting at 7:30 p.m. Tickets will be available at the door.
If inclement weather occurs, the carnival will be postponed until Monday, Nov. 21 from 4-7 p.m. Volunteers are being sought to make the night a success and silent auction items are also being accepted.
The Community Carnival proceeds benefit the NY Mills Public School to enhance student experiences and learning.
One example of where the proceeds have gone in the past is the sensory bins in the kindergarten classes.
"A sensory bin is a tactile, hands-on learning experience for students. Sensory bins are meant to be fun, engaging and easy to differentiate. They are a fantastic way to incorporate fine motor skills into the classroom on a daily basis," said kindergarten teacher Bridget Weller. "They give kids the chance to explore the world through different materials, filler, and textures which can change with each season, holiday, or theme."
Weller also noted that the sensory bins encourage social play and helps build friendships in the classroom. On top of social skills, the sensory bins also help with language development, differentiated practice, skill review, sharing feelings and experiences, among other academic skills.
"Each of our kindergarten classroom already have sensory bins/stands," said Weller. "Huge thanks to a previous NY Mills Education Grant."