Improvements made to Lund Park in NYM
News | Published on November 8, 2022 at 4:43pm GMT+0000 | Author: Chad Koenen
0
New cement slab poured for basketball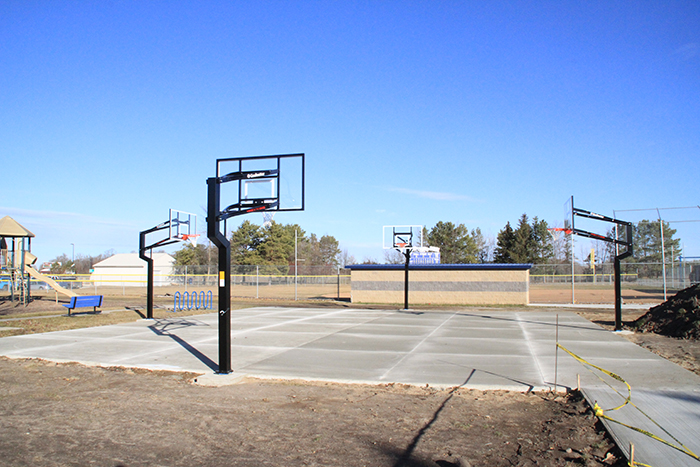 By Tucker Henderson
Reporter
If you've driven past Lund Park recently, you may have noticed yellow caution tape and some new projects taking shape.
The new upgrades are a collaboration between the city, school and parks board. The newest and most obvious update is the new four-hoop basketball courts. The court has had time to cure, but some projects are still in the works at the park.
"The court's done," said Bryan Dunrud. "But now they're putting in concrete going up to the concessions stand."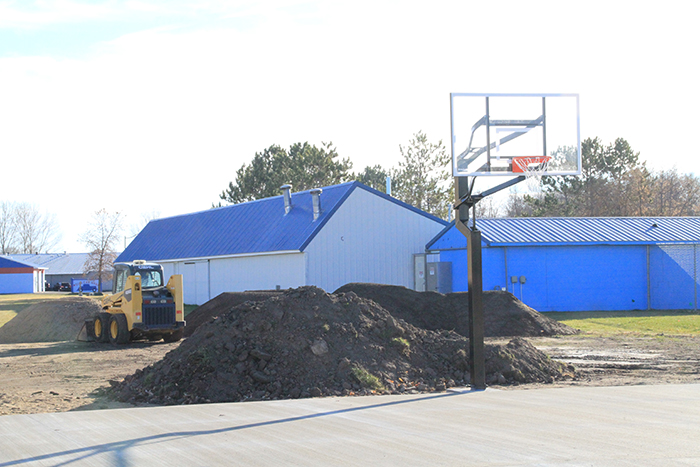 A handicap accessible path is one of those new projects to comply with state guidelines and make sure everyone is able to utilize the space. The Park Board paid for the newly laid concrete for the basketball court while the Lund Park fund paid for the portable hoops and other infrastructure.
"The park board paid for the concrete for the basketball court,' said Dunrud. "We had monies from other areas that paid for the portable hoops that were put in there."
The Lund Boat Company is one large benefactor to the Lund Park fund as well as the NY Mills Lions Club, among other local contributors.
"The Lund Park fund goes through the city," explained Dunrud. "That is funded by Lunds and other area organizations including the Lions. It's the same fund we used for the field renovations and the concession stand."
Looking forward, there are still items to be addressed and upgrades being sought for the future of Lund Park.
"We're looking at putting a scoreboard on the east field out there," said Dunrud. "We have one on the west field right now, but for a section tournament or the state region softball in the summer, we would like to get one put up on the east field."
The scoreboard will have to wait, however, as Dunrud explained that they want to finish up current projects, before starting anything new.
"We're trying to get the other things set up first," said Dunrud. "We're trying to get everything done that we can. We have a lot of different projects going on right now."
Currently, after the concrete is finished, the announcers booth is also being finished as the walls are completed. The last item before the freeze is getting some grass seed down.
"We would like to get some grass seed in," Dunrud said. "It might be too late to plant grass now, but we'd like to get it in before spring. It's a work in progress."