NYM dog park finds a new home in South Point
News | Published on November 8, 2022 at 4:40pm GMT+0000 | Author: Chad Koenen
0
New park was moved from Hidden Trails area in NYM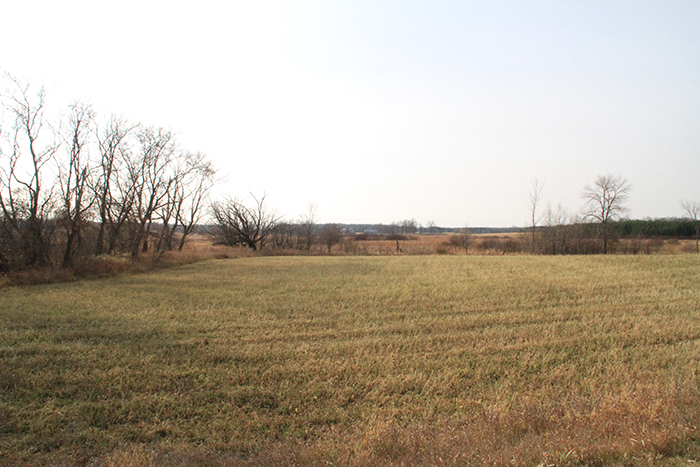 By Tucker Henderson
Reporter
The old saying, "If at first you don't succeed, try, try again," seems to ring true for the recently created committee for the incoming dog park for New York Mills.
After concerns were raised during the first attempt at placing the park in the Hidden Trails addition, a second location has been chosen. Some committee members have said relocating the project to South Point may be a blessing in disguise.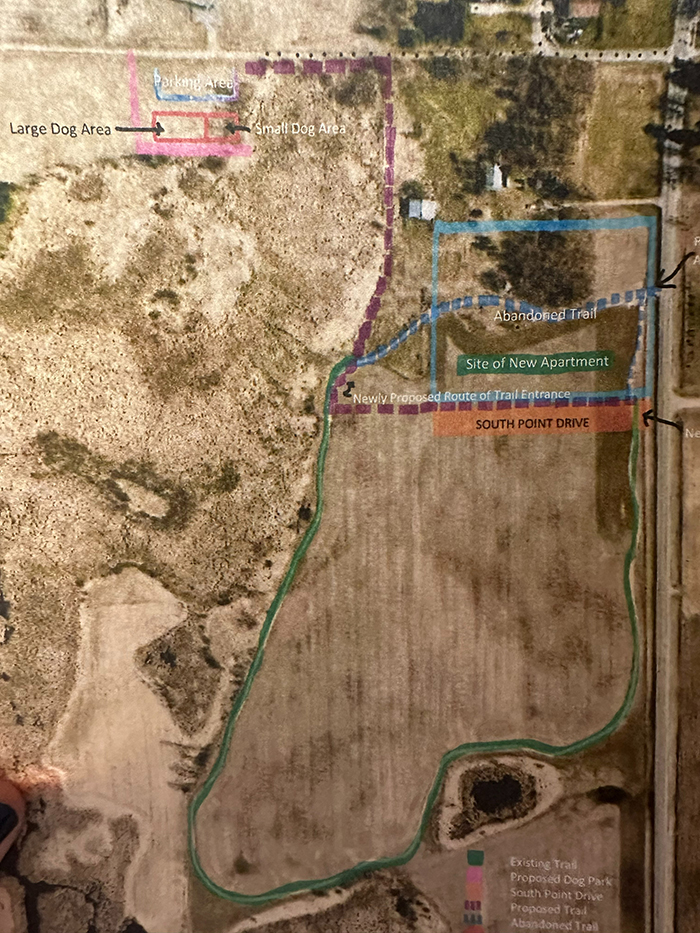 "That's the biggest thing-that's it's decided now," said Bonnie Dykhoff of the project. "The location is decided, it's definitely a go-ahead."
Dykhoff, of Centennial Realty, previously pledged to host the fundraising efforts and said that even though the group has just started, 10 percent of the goal has already been met.
"We are going to have donation cans around town," said Dykhoff. "We need to raise money for the fence, the dirt work, everything. We're trying to raise $100,000."
Currently, the future location of the dog park is a grassy field adjoining a dirt road southwest of Newtonville. A plan to name the road that juts off of South Walker Avenue is in the works. The dog park will eventually be named "Willow Creek Lane Park and Bark."
"Currently, that's not a street name here," said Dykhoff. "But they're going to name the street that."
Dykhoff said that there is a committee of dog owners for the fundraising and they are working closely with the NY Mills Parks Board to make sure every effort is made to get the dog park installed.
"Jerry Nesland is the brawn and brains behind the whole thing," said Dykhoff. "He and Kyle Mattson from the city have come up with the site work and the plan."
Dykhoff also noted that anyone who would like to donate their time, ideas, labor, or capital are all encouraged to get in touch of her.
Donations can be brought to Centennial Realty, as well as dropped off in the donation bins placed around town. The committee also has a Venmo account (@NYMdogpark) to make donations easy for everyone. For those who want to write a check, they must be made out to the City of New York Mills with "Dog Park Account" in the memo line.
"If anyone is interested in doing any fundraising with us, you can certainly call," said Dykhoff. "Like us on Facebook to follow the process. We're hoping for next spring or summer."
The dog park will include a divided area for both larger dogs as well as the smaller dogs in the area. A parking lot and shelter are also planned for the park.
A logo competition will be held in the near future for the park as well. Those interested in learning more about the competition or have other questions for the committee, they can email nymdogpark@gmail.com or get in touch with Dykhoff at (218) 298-2869.