Fall play kicks off this week at NYM School
News | Published on November 15, 2022 at 5:48pm GMT+0000 | Author: Chad Koenen
0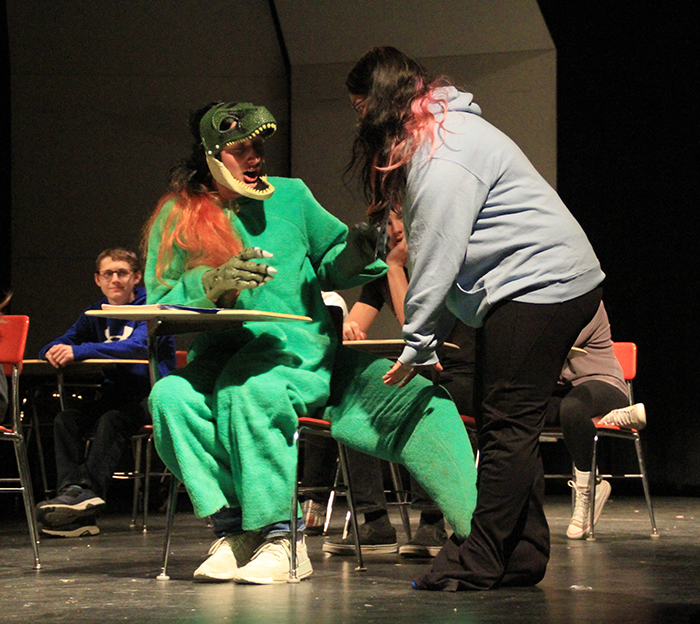 By Chad Koenen
Publisher
Have you ever wondered what it would be like for a part dinosaur and part teenager attended high school? Well, members of the New York Mills drama club will do their part to answer this very important, and often asked question, as part of its annual fall play.
This year's fall play is entitled "Tammy: A Coming of Age Story About a Girl Who is Part T-Rex." The play will open on Friday night with an encore performance set for Saturday at the school.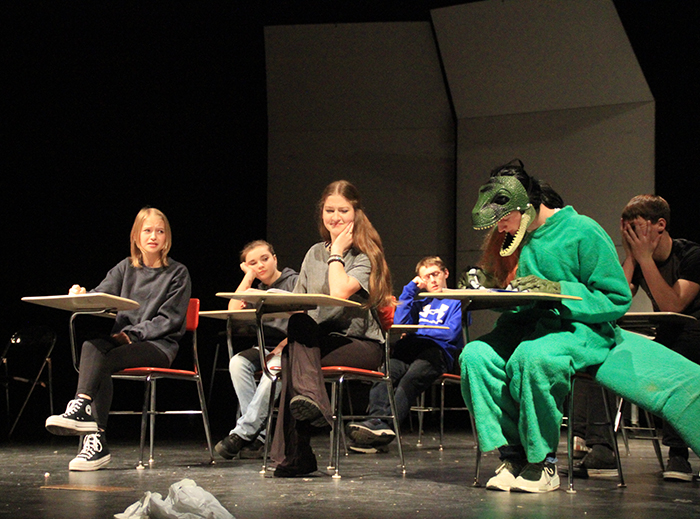 As part of the play, the show will follow Tammy, who is an average pre-teen. She has a crush on a popular jock and wants to fit in with the cool crowd at school. Her parents are teachers and just don't get the trials and troubles she faces at school.
Making things a little bit more challenging is the fact Tammy is part T-Rex.
With the help of her best friend, Hope, Tammy struggles to keep her talons in check and her head held high. But can she learn to navigate the hallways of middle school, while governing her own prehistoric tendencies? A hilarious homage to growing up in the 90s.
After several long-time cast members graduated from high school last year, this year's play will feature a new group of NY Mills students who will be stepping into leading roles.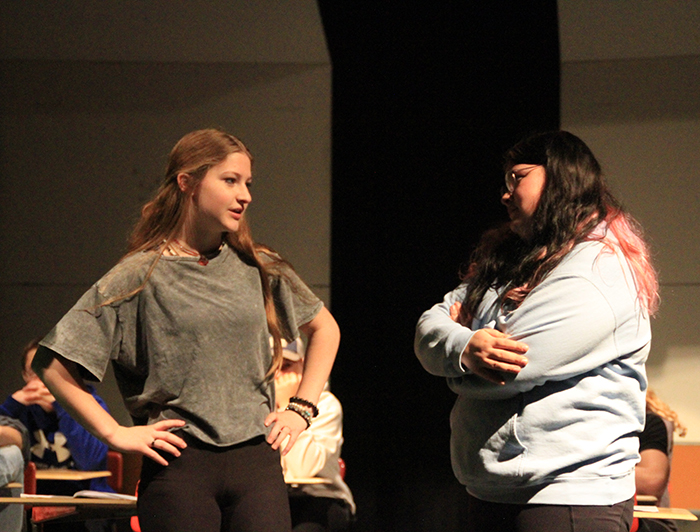 "This year has been very much a changing of the guard year. Holly and I have a ton of young kids and only a small handful of 'veterans,'" said director Leif Ronning. "We are absolutely thrilled with the enthusiasm and energy the kids have brought, they will be a lot of fun to coach and direct as they progress through the next several years."
Cast members include: Elliot Kangas, Jessa Lenz, Ella Holmes, Elliott Frost, Camden Lenz, Elijah Geiser, Trina Kovar, Anika Mursu, Morgan Kline, Dylan Selander, Brenden Soltau, Joshua Anderson and Kaden Puckett.
In addition to the student actors, Lenz pulled double duty this year as she also worked as a student director.
The fall play will be performed on Friday night after the community carnival, as well as Saturday at 7 p.m. at NY Mills School. The cost to attend will be $5 for adults, while students can attend for no cost. Tickets can be purchased at the door.