Learning the ropes in the classroom
News | Published on November 15, 2022 at 5:43pm GMT+0000 | Author: Chad Koenen
0
Two student teachers join staff at NYM
By Tucker Henderson
Reporter
Two student teachers have joined the New York Mills School this fall and have both found their groove in their respective teaching fields.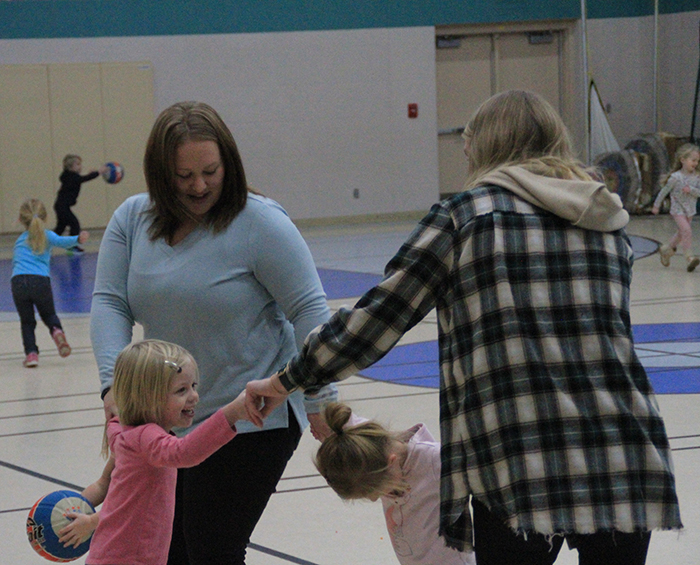 Jaime George
Jaime George, a 2008 Perham graduate, said that her time at the NY Mills School District is already coming to a close.
"I did two months in first grade with Hailey Windels and now I'm doing four weeks in Kendra Geiser's pre-school class," said George. "Then I'm done Thanksgiving break."
During her time in the elementary school, George has picked up on different teaching devices, as well as the ability to lead a class independently. She has high praise for her mentoring teachers.
"They've been wonderful. Super friendly and helpful in teaching," said George. "The whole school has been super friendly and encouraging."
Despite her close proximity to the NY Mills School District as a rural Perham resident, George had no idea what the community and atmosphere at the school was like.
"I could choose from three schools that I was willing to drive to—I chose NY Mills, Frazee, or Detroit Lakes as I cannot do student teaching in Perham since I have kids that go to school there," George said. "It's really nice to see other schools though, because I really like it here and I wouldn't have had any idea otherwise."
George is working towards finishing her Early Childhood (ECE) degree through Southwest Minnesota State University in Marshall, which will be completed in December. Her future plans are to continue along the same lines as her experience in NY Mills has been.
"I would like to get into a teaching position for kindergarten or first grade in or around the area," said George. "Otherwise, I wouldn't mind subbing also."
Teaching is not a career for everyone, but those passionate enough to take on the important task of educating the nation's youth have personal reasons for pursuing the path.
"Getting to know each student and seeing their progress," George explained her favorite part of teaching.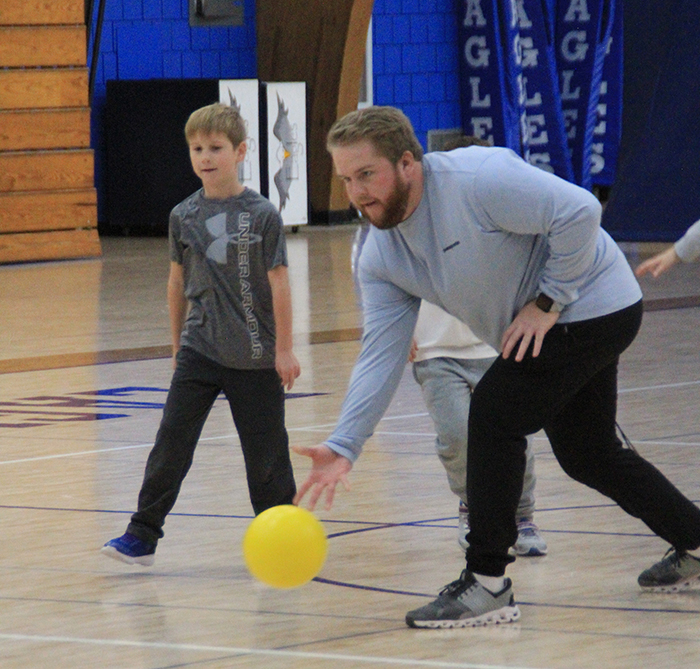 Zach Hocking
Zach Hocking hails from Park Rapids where he graduated in 2018, though his daily drive takes him along the scenic route from Sebeka, where he lives with his sister.
"It's a 20 minute drive everyday, which is just a breeze," said Hocking.
Hocking is working on his degree in Health and Physical Education through Minnesota State University in Moorhead, which will also be completed in December.
Hocking said that his interest in NY Mills came from Eric Niemi, who he's known for a long time. Niemi told him to "come check it out," and so he did.
Currently, Hocking teaches both physical education and health classes in the high school.
"I have two seventh grade Phy. Ed. classes, two eighth grade Phy. Ed. classes, a Speed and Agility class, Life Sports and ninth grade Health," said Hocking.
This week, Hocking moves to the elementary school to start teaching the younger students.
"Monday, I move on to K-6 and I'll be there until Christmas break," said Hocking. "I'll still be doing health class during the days."
Hocking shares the passion for teaching that Jaime George holds close, as well as the other teachers in the school district.
"My favorite part of teaching is just interacting with the kids and seeing their faces light up when they accomplish something or get a task right," said Hocking.
Hocking has been under the supervision of Bryan Dunrud and Trina Saewert who teach physical education and health classes, respectively.
"Mr. Dunrud and Trina have been excellent," said Hocking. "They've taught me a lot. They guided my way for the first few weeks and now they've let me be on my own. They're there if I need help or anything, but it's pretty much just me manning the ship now and it's fun! They've helped a lot."
Hocking's plans for the future include finishing up his degree and continuing on to teaching a similar position that he fills now.
"Doing some subbing and looking for jobs," Hocking said of his winter plans. "Finishing my teaching license and tests. I'll apply for a job, hopefully around here in a smaller-sized district. That's the goal for now."