County government solves problems
News | Published on December 8, 2022 at 5:17pm GMT+0000 | Author: Chad Koenen
0
New county garage being constructed near Pelican Rapids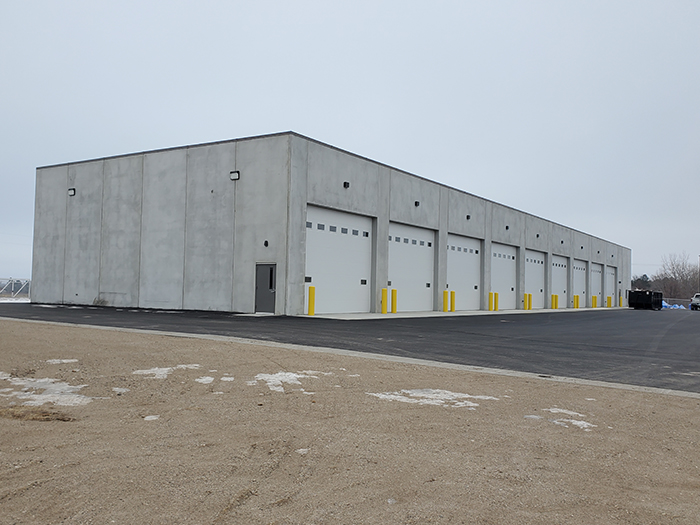 By Tom Hintgen
Otter Tail County Correspondent
The Otter Tail County Board of Commissioners has a reputation of working in a bipartisan manner to address a problem and find a solution for the betterment of county residents.
Such was the case in 2021 when the county board purchased land near Pelican Rapids in order to build a much-needed maintenance garage for the county highway department.
The county board is combining garages in Erhard, Vergas and Pelican Rapids into one new facility. The old garages were inadequate to even fit some newer trucks without removing plows and other equipment.
The new garage will house seven plow trucks, one front-end loader, two maintenance pickups, smaller equipment and emergency management supplies.
Plow trucks have doubled in size in recent years, going from single axles of the past to the tandem plow trucks we have now.
"Plow trucks are also getting taller," said county highway maintenance supervisor Cristi Field.
"All drivers currently need to remove their plows before parking the trucks in the garages to thaw them out, repair and maintain equipment. The previous county shops were extremely inadequate."
Field said there's a need to consistently repair and heat the old garages.
"We have safety concerns when garages are cramped. Updates to heating, plumbing and electrical are simply too expensive to warrant following through."
That's when the need to build something new is warranted.
Otter Tail County is larger in size than Rhode Island and paved roads total 1,062 miles. This keeps the county highway department busy.
The maintenance section of the county highway department, headed by Chuck Grotte, includes 33 individuals who provide routine maintenance services to the highways and bridges throughout Otter Tail County.
These operations are divided into five maintenance areas. Historically, Otter Tail County has funded at least 10 garages in various sections of the county.
County board members, fiscally conservative, only ask county taxpayers to pony up when needs arise.
Building a much-needed maintenance garage near Pelican Rapids is one of those needs.