Twelve letter winners return to the mat for NYM
Sports | Published on December 8, 2022 at 4:43pm GMT+0000 | Author: Chad Koenen
0
Eagles open season with three wins at Hillsboro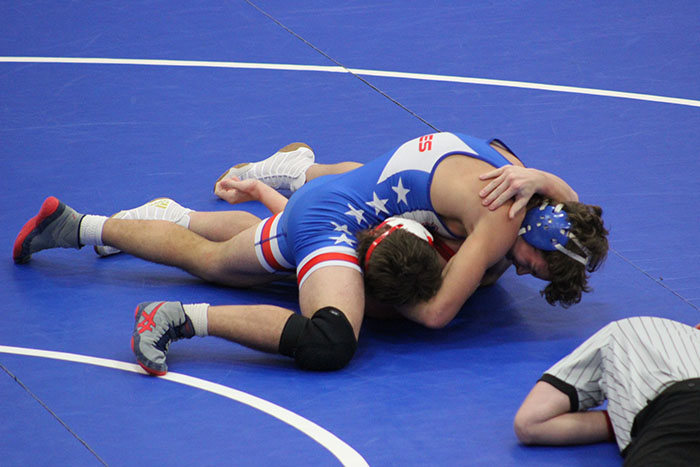 By Chad Koenen
Publisher
The New York Mills Eagles opened their season with a 3-2 record at the Hillsboro Duals on Saturday. The Eagles picked up wins over Crookston by a score of 45-33, Hillsboro by a score of 51-24 and Grafton/St. Thomas/Minto by a score of 54-19. Their two losses came to Central Cass by a score of 39-34 and West Fargo by a score of 50-24.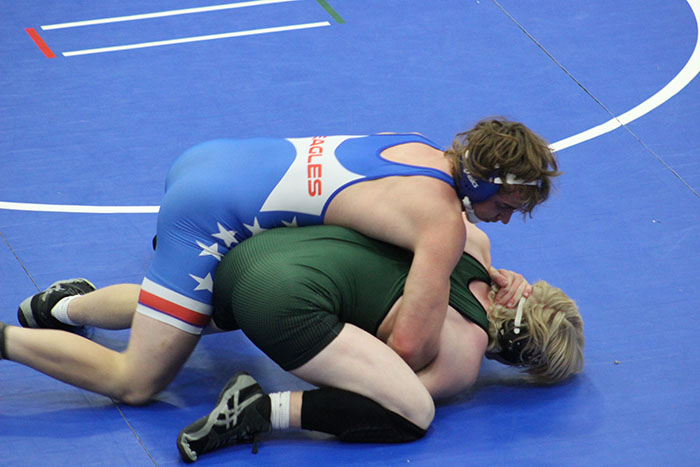 Individual stats from the tournament were not available at the time of press.
This season the Eagles will return 12 letter winners from a team that finished with a record of 14-9 last year.
Among the leaders this year will be senior Simon Snyder, who qualified for the state wrestling tournament as a junior last year. Snyder finished his junior campaign with a record of 28-7 overall.
Other letter winners returning to the Eagles this season includes: Creed Mursu, Elijah Geiser, Jay Mindermann, Grady Roberts, Blake Unger, Austin Geiser, Joe Mann, Brandt Malone, Bode Roberts, Jon Rinerson and Mason Unger.
If the Eagles are going to find success this season they will need to do their best to fill the gaps left by six seniors who graduated from last year's team. Among the seniors were state entrants Dane Niemi, Bren Salo and Sawyer Wedde, as well as Jacob Guck, Braeden Peterson and Hunter Rust.
In order to fill those holes, head coach Eric Niemi said the Eagles will turn to a number of people from as young as eighth grade to seniors who could contribute on varsity for the first time this season.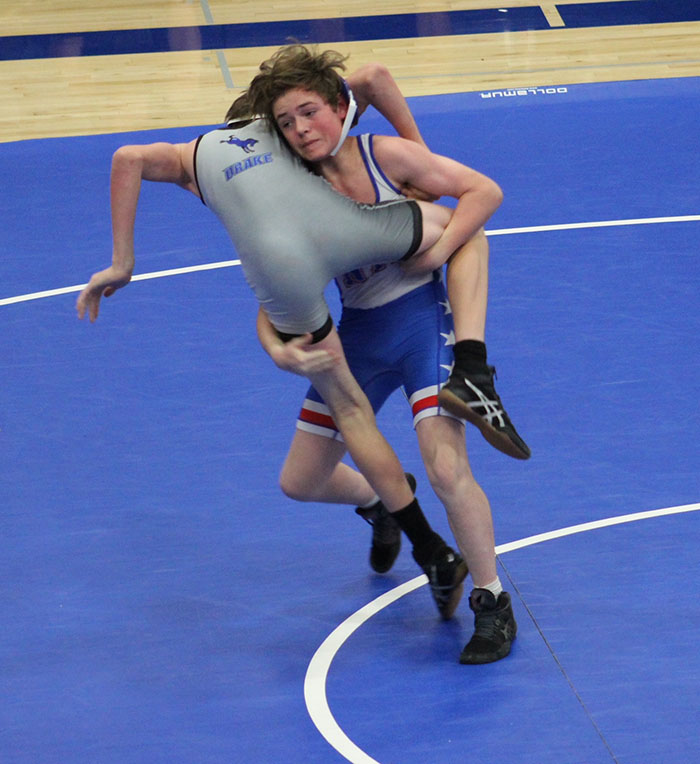 "We have a number of guys in the room from eighth grade to seniors that could contribute to a varsity season for the first time," said Niemi. "Dedication to practice, setting a goal to truly be a wrestler and competing at the correct weight class will be a real factor for them." 
With their first tournament behind them, Niemi said his goal for the early part of the season will be to get mat experience for the younger Eagle wrestlers to help them compete later in the season.
"I think we could have a number of goals for this young team as the season progresses. My preseason goal is to get our younger wrestlers matches they can find success in, while providing quality competition for our veterans," he said. "It will be difficult to fill 14 weight classes so wins will be a premium this year, but as we get some experience and spread our weight classes out we could finish strong. Staying healthy, being supported, and coming together will be key."
Niemi will be joined by assistant coaches Doug Salo, Mike Weller, Jared Hotakainen, Brian Schornack, Wayne Werner, Shane Novak, Zach Hocking and Cody Geiser this season.