Children's section receives an update at NYM Library
News | Published on December 13, 2022 at 4:59pm GMT+0000 | Author: Chad Koenen
0
Local library receives grant to install a new mural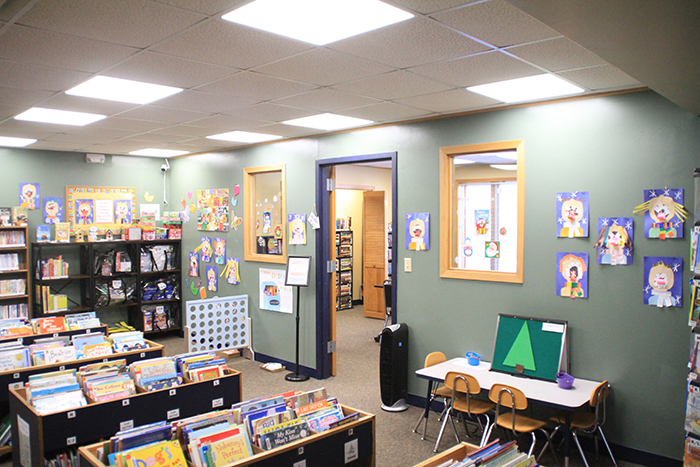 By Tucker Henderson
Reporter
The New York Mills Public Library will be gaining a new addition to its children's section in the coming months.
A recent grant opportunity through the Lake Region Arts Council fulfilled the library's application for hiring a local artist to create a mural for the children's section, an addition they have been pursuing for several years. Employees and volunteers at the library recently learned that their grant application was fully funded by the LRAC grant.
Artist Scott Gunvaldson, Fergus Falls, will be painting the original mural and has painted similar murals in the Fergus Falls Public Library, as well as on the Viking Library System Bookmobile. He will be painting the mural on canvas and then installing it onto the wall of the children's section of the library.
"We've been wanting to update the children's area for a while," said Library Director Julie Adams. "It's been on our long range plans for a few years already. It's been mentioned that we need to update the decorations and a mural has been talked about a lot of times at the Library board meetings."
As the grant funding fulfilled the entire cost of the library mural, other funding can be directed towards other upgrades to the children's section.
"The New York Mills Lions had given us $1,000 to put towards this project before we were awarded the full funding of the grant," said Adams. "Now that $1,000 will be put towards some kids furniture. We will work it all together so that it will be complimentary to the mural."
The library board had made it a goal in 2022 to get a mural installed in the children's section and to finally accomplish their dream for that area of the library. Although that goal will have to wait until next year for completion, Adams mentioned that they are quite happy with the progress.
"All of this has been falling into place this year," said Adams. "A lot of strides have been made at it."
"This activity is made possible by the voters of Minnesota through grants from the Lake Region Arts Council, thanks to a legislative appropriation from the Arts and Cultural Heritage fund."