Eagles fall to WDC in PRC opener
Sports | Published on December 13, 2022 at 4:17pm GMT+0000 | Author: Chad Koenen
0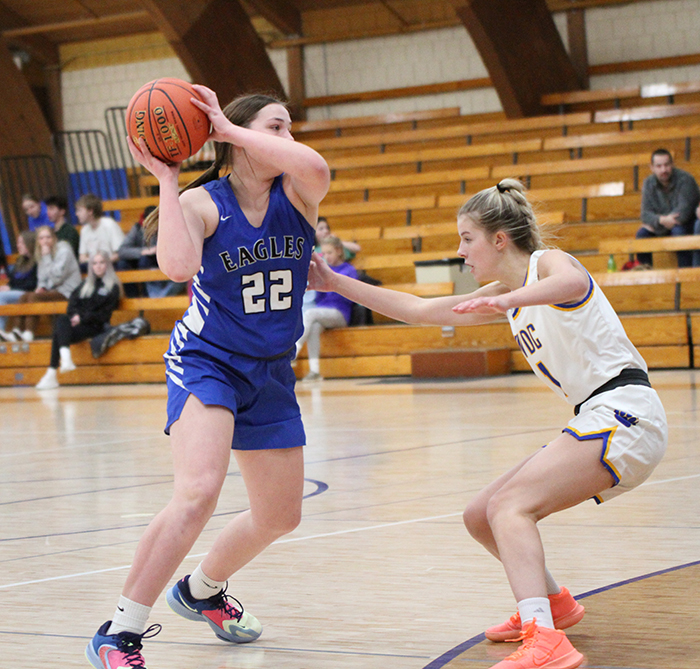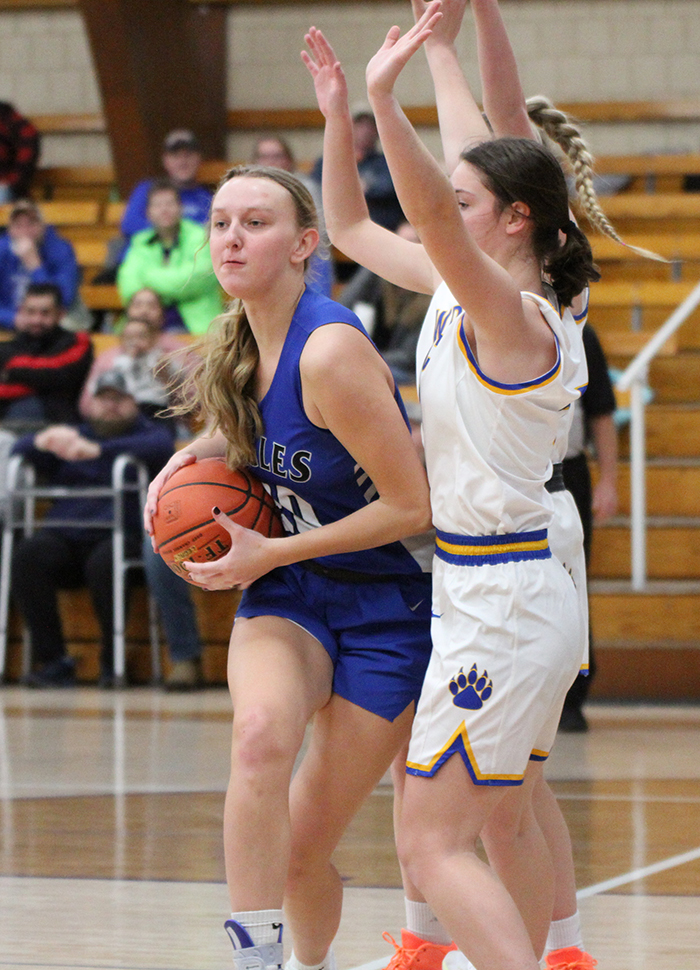 By Chad Koenen
Publisher
New York Mills hosted a familiar foe on Friday night in the Eagles' home and Park Region Conference opener.
Wadena-Deer Creek made the trek down Highway 10 and traveled to NY Mills to take on an Eagles team that entered the game with a 1-1 record on the year.
Unfortunately, just about anything the Wolverines put up in the first half went through the basket as WDC was able to come away with a 72-56 win over the Eagles. WDC hit 13 3-pointers in the game, including 10 in the first half alone.
Montana Carsten, of WDC, hit six of those first half 3-pointers as she finished with a team high 22 points.
The Eagles trailed 47-25 at halftime, but were able to outscore the Wolverines by a 31-25 margin in the second half. However, WDC went 23-41 from the free throw line to hold off an Eagle charge.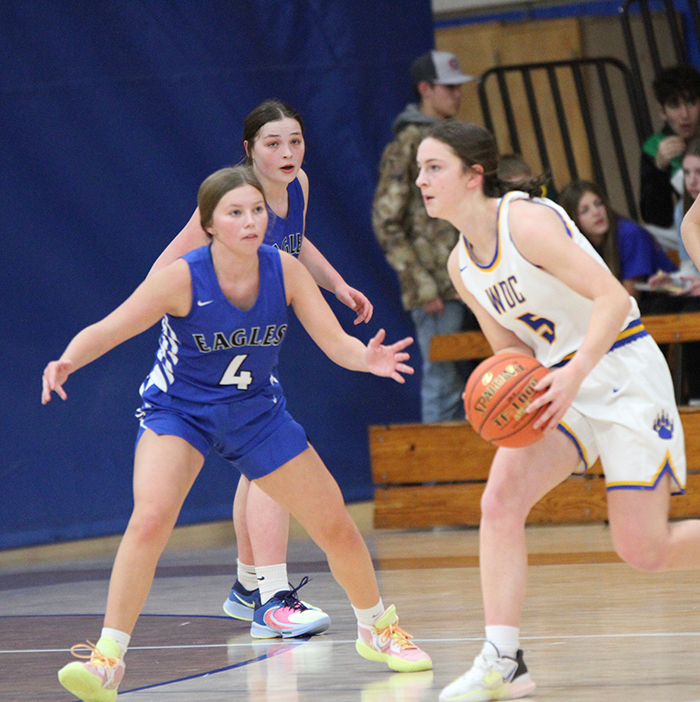 On defense, NY Mills gave up just five field goals inside the 3-point line in the loss.
Kali Olson had a great night from the field for the Eagles as she finished with a game high 23 points. She did most of her damage from the floor and went 3-4 from the free throw line.
Ayla Olson also reached double figures with 13 points, while Bella Bauck finished with 7 points, Rosemary Laudenbach and Alayna Baune each scored 4 points, Kailey Keskitalo scored 3 points and Annika Dunrud rounded out the scoring with 2 points.
This week the Eagles will host Menahga in Park Region Conference action on Thursday night, before hosting the top ranked and defending state champion Hancock Owls on Saturday afternoon.
Following Saturday's game the Eagles will have just one more game on their schedule in 2022, a non-conference game in Parkers Prairie on Thursday, Dec. 22, before taking an extended break in action due to the Christmas holiday break.