Eagles gain experience in a pair of losses to Menahga, Hancock
Sports | Published on December 20, 2022 at 4:06pm GMT+0000 | Author: Chad Koenen
0
Losses drop NYM to 0-4 on the season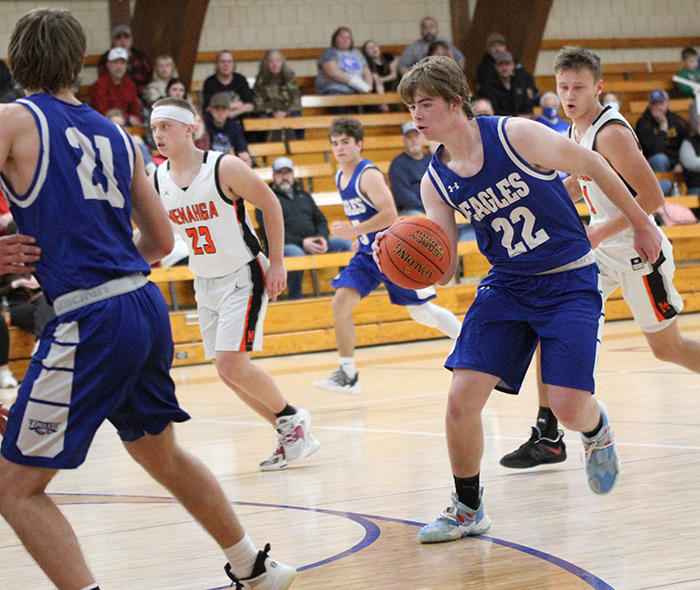 By Chad Koenen
Publisher
In-between all of the snow and inclement weather last week, the New York Mills Eagles were able to get in a pair of games at home.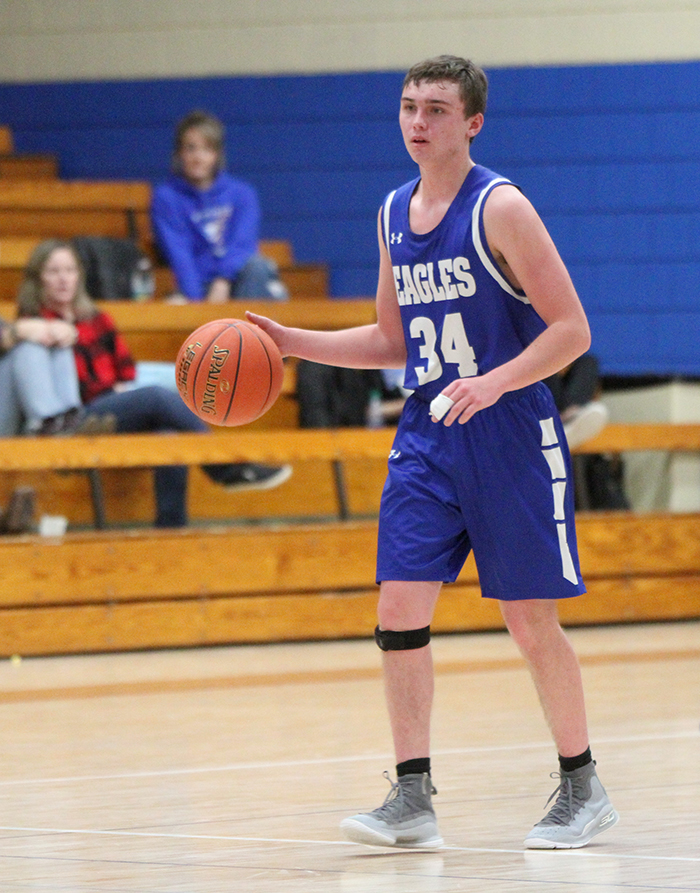 On Friday, after not practicing since Monday due to inclement weather, the Eagles hosted Menahga in a Park Region Conference match up. Unfortunately, Menahga was able to force a number of NY Mills turnovers that they were able to turn into fast break points to come away with a 73-42 win over the Eagles.
"Our offense started to pick up a bit, but we still turned it over way too much for us to have a chance," said head coach Mike Baune.
Braxton Ehnert led the way offensively for the Eagles as he scored 12 points and pulled down 10 rebounds.
Sam Kopveiler led the team in points with 13 points to go along with 4 rebounds, while Teagan Lausten chipped in with 8 points and 3 rebounds.
Less-than 24 hours after falling to the Braves, NY Mills took on a tough Hancock Owl team in non-conference action. As the Eagles battled through some fatigue from the night before they remained competitive throughout the contest and matched Hancock's physical team. Unfortunately, the Eagles fell by a score of 61-40 to fall to 0-4 on the season.
Baune said the Eagles continue to improve on the court as most of the members of the team are getting their first extended varsity action on their careers.
"I thought we matched a big and physical Hancock team blow for blow physicality-wise, which was one of the main points of emphasis in our game plan. The boys are slowly learning how to adapt their game to the speed and physicality that the varsity level requires," said Baune. "We're going to keep building brick by brick and I do believe there is a competitive team in New York Mills. With continued work and dedication, I think we'll find it."
Kopveiler led the team in scoring with 10 points and 4 rebounds, while Hunter Holtti finished with 9 points and 7 rebounds. Will Oakes also had a solid night from the floor with 7 points, 5 rebounds and 3 assists.
This week the Eagles will participate in the Sebeka Holiday Tournament on Monday and Tuesday night, before taking an extended break from game action due to the holiday break.