Finnish photographer makes a home in NYM
News | Published on December 20, 2022 at 4:25pm GMT+0000 | Author: Chad Koenen
0
Cultural Center hosts a photographer in November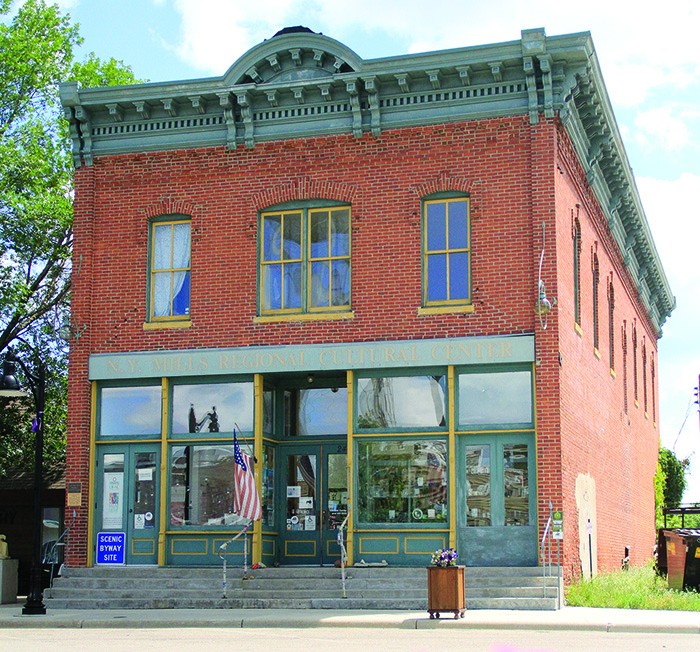 By Tucker Henderson
Reporter
During the month of November the New York Mills Regional Cultural Center hosted an artist from abroad to work on his photography project.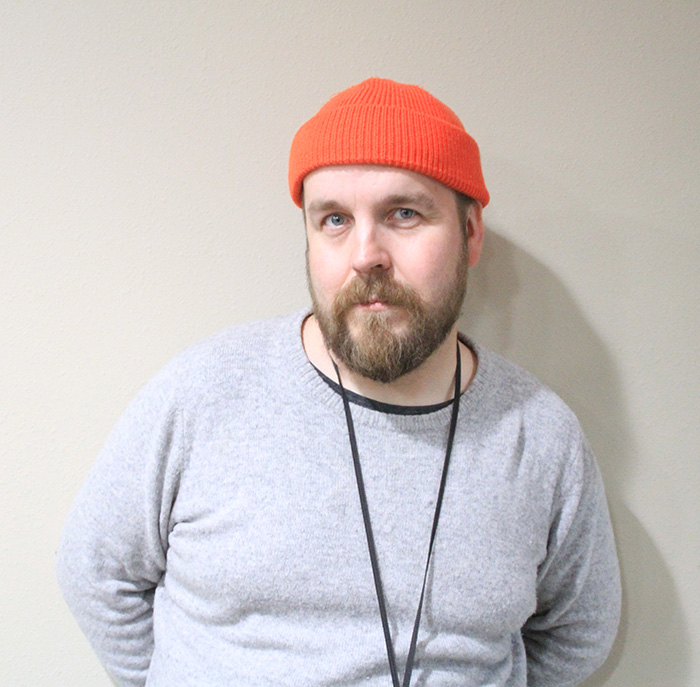 Antti Leinonen hails from Ii, Finland and works in the field of photography. After applying to several residencies, the Cultural Center accepted his application and NY Mills was his destination.
"I never really studied photography," said Leinonen. "It was some kind of secret dream, but I never really believed in it. Somehow that dream started to come true somewhere around 2015 and now it has become a lifestyle. It's my work and my hobby."
Leinonen's hobby has created an art form and his reason to stay in NY Mills. Working on photographing residents of NY Mills, Wolf Lake, Menahga, and other localities, his avocation is a documentary project about Finnish-American culture.
"It's my observations as a Finn from what I see and people I meet," said Leinonen of his project. "As a counterweight to my work at home, it's mostly wondering and wandering around. Someday it will be a book of photographs."
A welcome surprise came when Leinonen found out that NY Mills has Finnish roots as does Wolf Lake, Menahga, and Sebeka. He was under the impression that he would have to travel extensively to visit Finnish-American communities around the state, but little did he know his residency would be in one of the oldest Finntowns in Minnesota.
"I didn't know that New York Mills and its surroundings was so strongly Finnish," said Leinonen. "It was so awesome to meet older people (and some young too) who were able to speak Finnish."
Arriving in early November, Leinonen was able to get in on the tradition of deer hunting during rifle opener. With the Dean and Brenda Perala family as weekend hosts, he had the opportunity to experience early November in rural Minnesota. He even cooked up some deer liver and tongue for his generous hosts.
As the weeks went on, Leinonen wasted no time photographing subjects for his project.
"I took a lot of pictures and it's hard to say which was the most interesting subject," he said. "In general I like how natural and confident people were when I photographed them."
A trip to the Upper Peninsula of Michigan was also in order for Leinonen's project as a large amount of Finnish-Americans still call the Keweenaw peninsula and its surroundings home.
"I had made a few trips to the U.P. of Michigan already, so I was expecting something similar," he said about the Americans he met along the way. "A lot of people there have roots in the area of Finland where I'm from and they of course look very similar to people I meet everyday in Finland. Sometimes I didn't feel like being in another country."
As Leinonen mentioned, many Finnish-Americans can trace their heritage back to different parts of Finland. He quickly found out that Dean Perala's ancestors had come from Kuivaniemi, Finland which is a short drive from Leinonen's home of Ii. He mentioned before he left to go back home that he would look to see if the Perala farm was still standing as many of the older farmsteads in Finland are still around to this day.
Among the people of NY Mills and surrounding areas, Leinonen was happily surprised by the hospitality that he felt while a guest here.
"Meeting all the wonderful people in Mills, Menahga, and Wolf Lake," said Leinonen, "I didn't know anyone when I came here. I was very surprised how helpful and hospitable people were and I was very happy to be able to have a sauna so many times."
As Leinonen has since returned to Finland, he is now waiting on the photographs from the film lab to develop. He utilizes both film and digital cameras, so he hasn't even had the chance to see all of his photographs he took while in the area. This waiting period gives him time to think about the future of the project.
"This is kind of a free time project," he said. "It's different than what I do for work. I don't have a deadline, but I hope it would be done in a couple of years. I believe I'm going to make at least a couple more trips there but all depends on whether I'm able to get enough money for traveling and staying there."
One special event Leinonen mentioned he would like to return for is FinnFest, an international gathering of Finnish Americans of every background, which will be held in Duluth next summer. Before plans for a visit start to materialize, however, Leinonen wants to thank those who have helped him with his journey so far.
"I'd like to thank the New York Mills Cultural Center for giving me this opportunity and all the new friends I made," said Leinonen. "Special thanks to the Perala family who were a great help in getting to know people."