Olson is remembered as a climate hero
News | Published on January 4, 2023 at 4:24pm GMT+0000 | Author: Tucker Henderson
0
Lake Park man was always teaching about conservation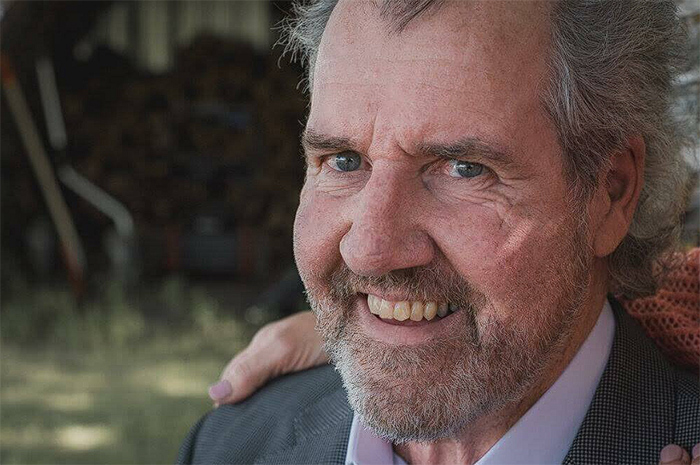 By Benjamin Velani
West Central Initiative
Richard "Rick" Paul Olson, born December 31, 1950, devoted his life to helping others farm sustainably and organically. His deep connection with nature began early, living and working on his family's century farm and continued until his passing on November 10, 2022. Rick worked alongside at least three generations of Olsons, growing to appreciate the land as a farmer, hunter, and fisher.  
After he graduated from Lake Park High School, he went on to Gustavus University and graduated with a degree in biology. Right after college, he was called away to the Peace Corps where he used his farming and biology knowledge to teach beekeeping to farmers in Afghanistan. When he returned, he studied Agriculture and Education at the University of Minnesota and went on to teach high school in rural Minnesota. 
Rick and his wife Janet, an occupational therapist who worked in school systems, bought the family farm and transitioned it to organic farming, rotating the fields (corn or beans and alfalfa). The two balanced their teaching careers, farming, and four children. After teaching in Ulen-Hitterdal High School for 20-years, Rick worked for the Minnesota Dairy Initiative, consulting with dairy farmers across the state.  
Throughout his life, Rick advocated for organic farming practices.
"It was his ability to engage people with differing opinions, to be able to listen, then state his understanding of where they're coming from and his opinion, that made him such a powerful advocate of sustainable and organic ag practices," Janet said. "He had that very thoughtful way of listening, processing, and taking his time to explain to a farmer why they ought to use different or less chemicals, or whatever the goal was for them."  
Whether in conversations with his students, his children, or his six grandchildren, Rick was always teaching.
"The kids would always talk about how it was never just a walk with their dad, it was always looking at things, identifying insects and birds," recalls Janet. "You couldn't just go fishing because you'd have to identify all the different species. Our daughter Carrie got her PhD in plant evolutionary genetics, and she's doing research and teaching biology at Augustana University. Rick's interests, teachings, and his being very active in the outdoors impacted our one daughter into going into that field." 
Rick's son Joey recalls how he and his sisters nick-named an old, abandoned house on their property.
"We called it the bug house because that's where dad would store his collection of bug samples he used for teaching," said Joey. "He taught ag tech at Ulen High School for more than 20 years. He had many teams that went to state and nationals in wildlife identification. He was working with them on a small greenhouse that they had built to work on growing sustainably."
West Central Initiative is hosting the Lake Park-Audubon Legacy Fund, where folks can earmark donations for the Lake Park-Audubon Greenhouse in memory of Rick Olson. In Rick's obituary, friends and loved one's were encouraged to donate to this fund instead of buying flowers for his service. Since Rick's passing, $5,244.43 has been earmarked for the greenhouse in Rick's memory. The Olson family hopes that the greenhouse will serve as a way to continue Rick's teachings and provide access to planting, sustainability, and organic practices for future generations. 
"I knew that Rick and I decided, especially him, that the greenhouse would be important to continue the legacy of teaching kids the value of and expanding access to planting, sustainability, organic, and just being with the Earth," Janet said. 
"I think his legacy was inspiring others to follow their passions because he himself was inspired and motivated to go after his own," Joey said of his father's legacy.
Janet added that "Even in his last years, Rick helped people understand and investigate how to implement cover crops and no-till practices even in the final years of his life. He was always encouraging people to learn and care more about the environment and learn the best practices of stewardship." He will be missed.
Editor's note: This story is reprinted courtesy of Benjamin Velani, the Lead for America Climate Fellow at West Central Initiative.