Eagles drop a pair in PRC action
Sports | Published on January 16, 2023 at 9:00pm GMT+0000 | Author: Tucker Henderson
0
NYM to host Verndale in conference action this week
By Chad Koenen
Publisher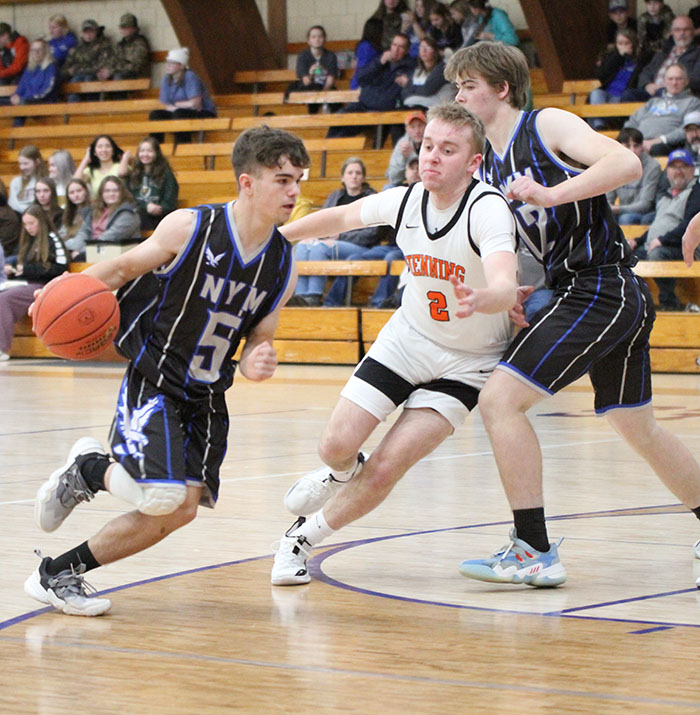 The New York Mills continued their stretch of home cooking last week as the Eagles traveled for just the first time since the start of 2023. The road game is the first one of the new year as NY Mills enjoys a stretch that includes six of their opening seven games of the new year at home.
Unfortunately, the Eagles dropped both games to fall to 0-12 on the season. However, they continue to play solid defense and have picked up their offensive output throughout the new year.
This week the Eagles will host Verndale in their lone game of the week on Thursday. On Monday they will host Browerville.
Tuesday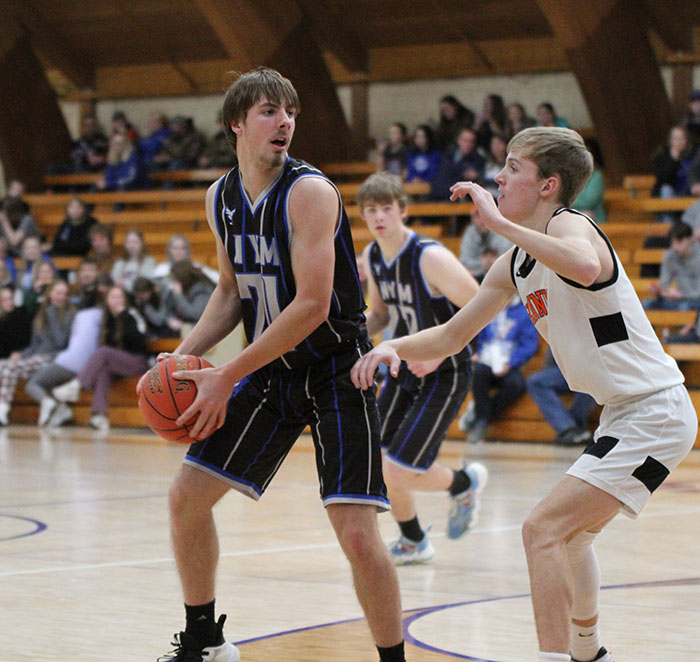 For the opening 25 minutes of Tuesday's Park Region Conference game in Bertha could have went either way. Unfortunately, the Eagles went through a rough stretch where they turned the ball over a number of times in a short stretch to leave the Bears with a lead approaching 20 points.
Despite the tough stretch, head coach Mike Baune said he was impressed with the fight shown by the Eagles until the final buzzer sounded.
"I enjoyed seeing the fight and resilience in our boys throughout the game," he said.
NY Mills was led offensively by Brayden Ehnert who had 16 points, while Sam Kopveiler finished with 10 points of his own.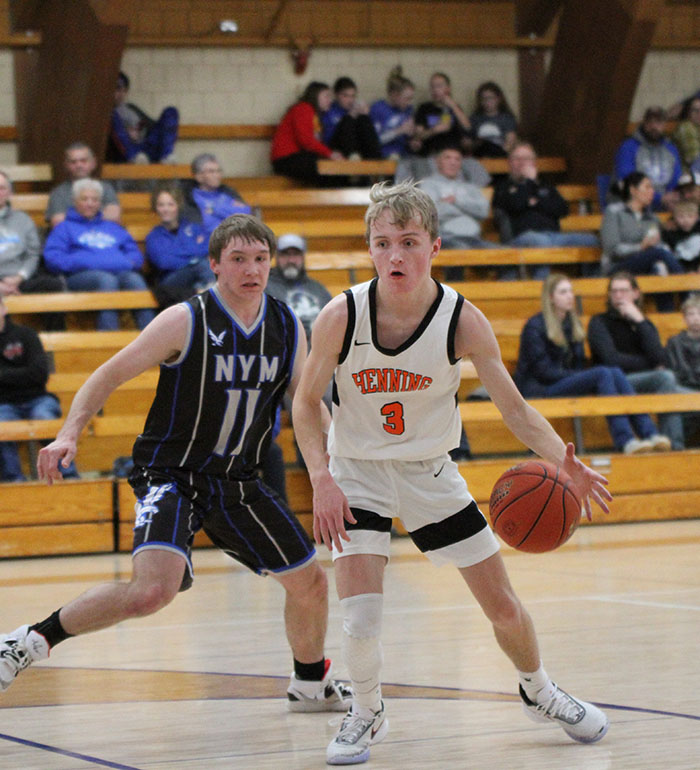 Friday
On Friday night NY Mills faced fifth ranked and unbeaten Henning. The Hornets opened a big 49-14 lead at halftime went on to win by a score of 68-33.
Head coach Mike Baune said the Eagles did a good job defensively and were able to match Henning point-for-point in the second half.
"I thought our offensive execution was and has been good in the half court, but we need to find ways to get out and run in transition and get some easier points," said Baune. "It's really hard going against a set defense for a majority of the game, and that is and continues to be a huge point of emphasis in practices and games each day."
NY Mills was once again led by Brayden Ehnert who scored 17 points, while Hunter Holtti chipped in with 7 points.