New consulting business opens in New York Mills
News | Published on January 16, 2023 at 9:28pm GMT+0000 | Author: Tucker Henderson
0
Rural Solutions Services to offer services for rural leaders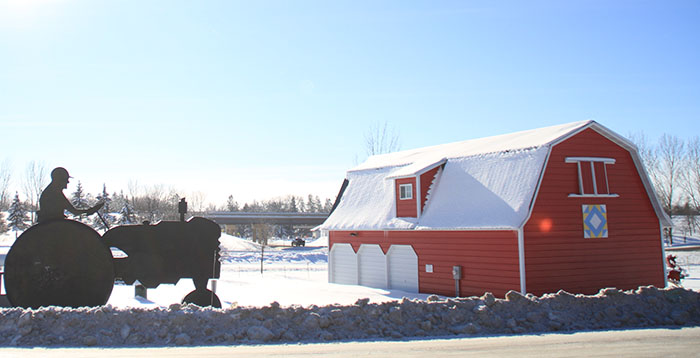 By Tucker Henderson
Reporter
A new consulting business has recently started in the New York Mills area.
Rural Solutions Services is owned and operated by Pam Mahling, rural New York Mills, and will be offering services for rural leaders.
Mahling has worked in fields of economic development, grant writing, and telecommunications, and technical writing. She brings almost 30 years of experience in these different skill sets and development settings. Now that she's able to enter what she calls "semi-retirement," she can focus on the areas of her life that she's most passionate about—local rural success.
"I care so much about rural areas," Mahling said. "Making it work out here, I want to see it work, I want to see it happen."
She moved to the area about 30 years ago, attracted to the brand-new Cultural Center, a strong newspaper in the NY Mills Herald, the expanding library in town, and the friendliness she found at Dean's Country Market.
"I was living in St. Paul," she said, "I would go out exploring. When I visited NY Mills, it was love at first sight."
Mahling explained that she was able to find a quaint farmhouse in need of care. She was able to renovate the old house into a home and has lived there ever since.
"I originally worked at the Cultural Center the year it opened," she explained. "Then I worked for a software company for 10 years and then at West Central Telephone for about 10 years, before working for Honor the Earth up at White Earth."
Mahling also worked at the local Telnet Systems, Inc. telemarketing office in NY Mills before starting her career at Castel, Inc., a telecommunications company. For eight years, she worked as a Client Consultant and Document Specialist working with software programming, training, and customer relations. Before too long, another job in the field came along and Mahling began as a Information Research Specialist at West Central Telephone where she grew her skill set in researching, technical writing, and economic development.
Mahling's most recent experience comes from her position as Special Projects and Administrative Director at Honor the Earth, a national environmental organization based out of Callaway, Minn. on the White Earth Reservation. Energy was a large focus of Mahling's work in Callaway and promoted green ideas and worked with Native American tribes on wind and solar initiatives.
While Mahling doesn't enjoy the spotlight, she realizes her talent for working behind the scenes and letting others lead.
"I'm a good helper," said Mahling. "I'm not a leader, but I'm a really good helper and that's kind of where I'm going with this business."
Mahling's first project will be returning to her local roots on a contract-basis at the Cultural Center, aiding the organization with outreach. She has a great love for the Great American Think-Off, which she has been involved with since 1994. With a Bachelor's Degree from Macalester College in Philosophy, it's no wonder Mahling enjoys the annual philosophical debate so well.
"What I actually want to do is help it thrive this year," said Mahling of the debate.
Mahling can be reached at pjmahling@gmail.com for any consulting needs.