Small bait can lead to big results
News | Published on January 16, 2023 at 8:36pm GMT+0000 | Author: Tucker Henderson
0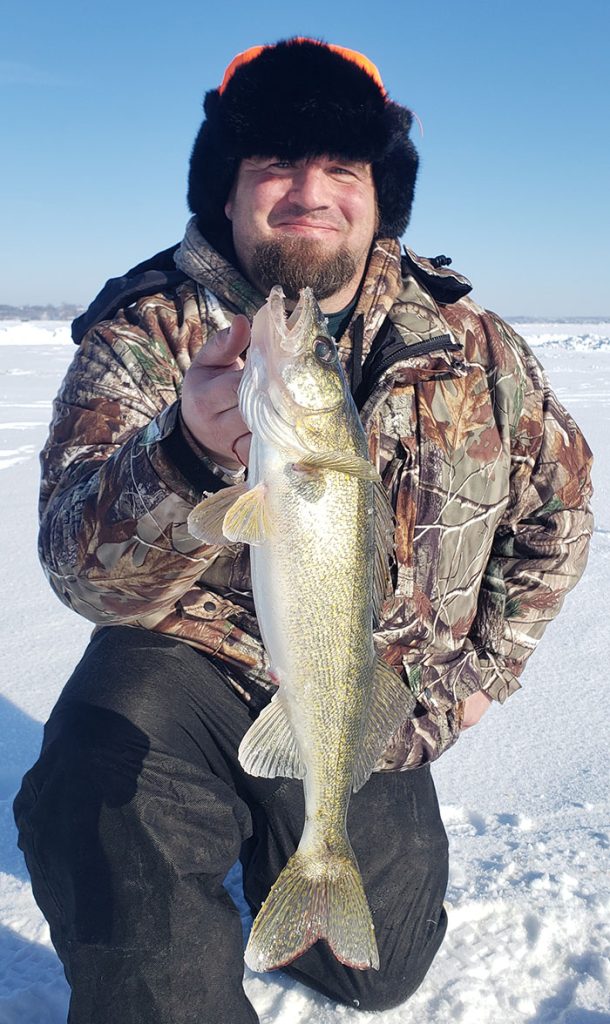 By Cody Hill
Chill Fishing Report
There is a saying that bigger bait catches bigger fish and in some instances that is true, but I've had better luck using a smaller presentation resulting with better results. However, this weekend the bigger lure outperformed all other lures.
During the day we were using a very large metallic Swedish Pimple tipped with wax worms which resulted in six different fish species being caught all while fishing the same hole! That evening we saw a switch, using a glow pattern produced more fish. Last weekend the Tikka minnow bite was great, so I stayed true to that and a 5 mm tungsten jig for a backup plan and it didn't take me long to be out fished and the tackle box got opened and lures switched around.
I'm not one to admit defeat, but I had to admit defeat because I was trying similar products made by a different company and not getting a nibble. After accepting defeat, I was switched lures and it didn't take long to start producing fish. 
I had 2 holes, in 3 feet apart in in 30 feet of water. In one hole was the larger lure and in the other the hole the lure I just bought. It took maybe 2 minutes before the first crappie was coming up on the larger lure. This trend proved true all day and it easily produced three times the number of fish the other lure was catching. With many great local bait shops in the area, I will be stopping by and picking up some larger lures. We will find out if it was a fluke or pattern.
We have finally had some stable weather and I think that has helped fishing. Fish were extremely active in the morning and afternoon time frames with our best activity being 10-11:30 a.m. and from 2-4 p.m. Depending on schools we had activity all day. Staying mobile helped us cover water the best, but once we found an area that did better, we did set up house!
Contact Cody today to book a trip that will make memories that will last a lifetime!
For more information, visit www.chillguideservice.com or call (218) 443-3813.