New year rings in a new baby
News | Published on January 24, 2023 at 4:37pm GMT+0000 | Author: Tucker Henderson
0
Laurence Cruz was born on New Years Day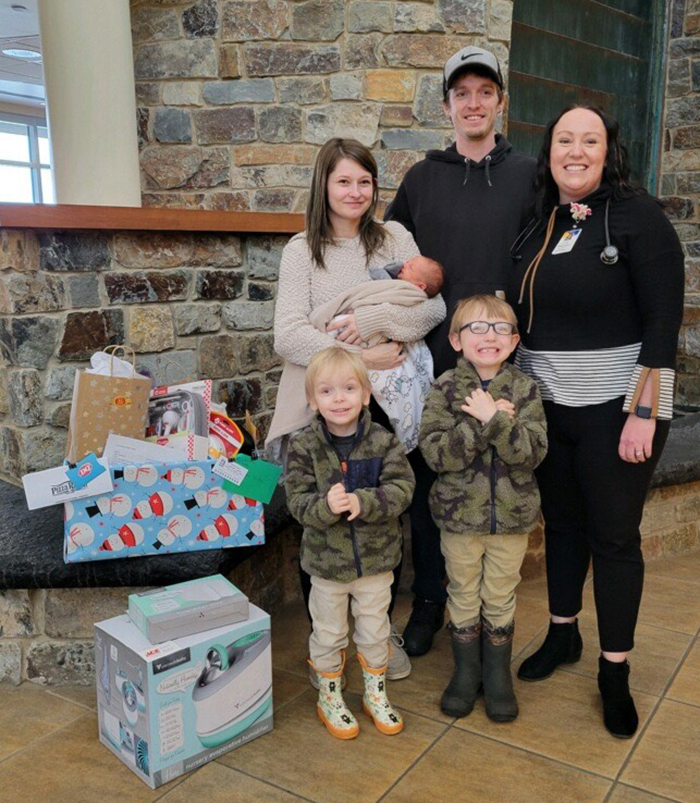 By Tucker Henderson
Reporter
Perham Health welcomed the first baby of 2023 on January 1, at 9:53 a.m., making for a very happy New Year's Day for a New York Mills family.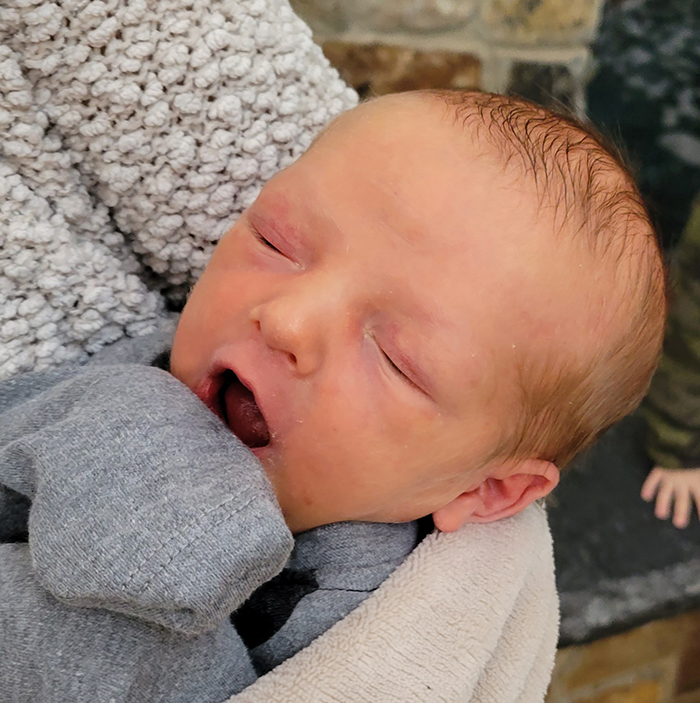 Whitnei Walz and Tayler Byman welcomed their third son, Laurence Cruz, that morning and introduced him to his brothers Greysen and Kyrie. Dr. Kailey Witt delivered the healthy newborn who weighed in at six pound and 10 ounces and was 20.5 inches long.
"He's super healthy and happy," said Walz. "He's an awesome baby."
Walz said that Laurence is not fussy and sleeps through the night without much incident at only two and a half weeks old. She also noted that he was two and a half weeks early, so he has already reached the date the family expected his arrival.
The early arrival of the family's newest member has given Laurence's brothers some time to get acquainted with him.
"They love him," said Walz. "They just constantly want to hold him and do things for him and love on him."
Walz grew up in New York Mills and is within traveling distance to Perham and chose Perham Health to care for the birth of her third child.
In recognition of the New Year's baby, local businesses contributed to the basket of goodies that was given to the family. These businesses included Perham Area Community Center, Lakes Ace Hardware, KLN Family Brands, Jeans The Right Plant Place, Overland Insurance, Nadine's, Dairy Queen, United Community Bank, EOT Professional Child Care Association, Thumper Pond Resort, Perham Printing, Lakes Family Eye care, and Perham Pizza Ranch and Fun Zone.
Walz is grateful for the special gifts for her family and says that not only is there baby items for little Laurence, but there are gift cards and passes that her whole family can utilize as well.